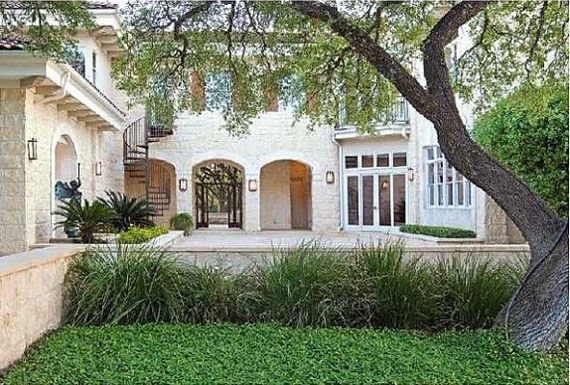 Photo Courtesy of Zillow.com
It looks like Texas native Matthew McConaughey is heading back home. He supposedly made a recent real estate purchase on a 10,800-square-foot mansion in Austin to settle down with his fiancé Camila Alves and two young children Levi and Vida, according to Zillow.com. The expansive nine-acre, three-story property contains seven bedrooms, eight bathrooms, an elevator, several terraces, a carved wood staircase, courtyard with a water foundation, and seven slips in the lake out back. The home was built in 1997 by architect Addizon Mizner, and though it is not certain exactly how much McConaughey paid for the estate, it is estimated around the $4 million range.

See the full story at Zillow.com.