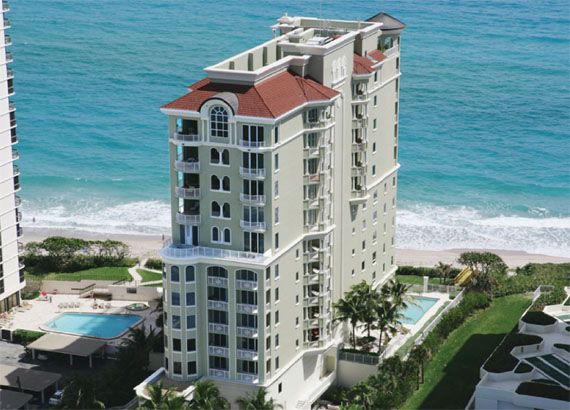 Photo Courtesy of Platinum Luxury Auctions
An exclusive oceanfront condominium located on Florida's Singer Island in Palm Beach County will be sold with no reserve price and no minimum bid by Platinum Luxury Auctions on April 28, 2012. The lavish single-family residence is located at one of the island's most prestigious addresses, One Singer Island Condominium, with only 15 residences in the building.


The property known as East Penthouse 402 has more than 3,300 square feet of living space that includes three bedrooms, three-and-one-half bathrooms, and a gourmet kitchen. The terrace provides an additional 700 square feet for entertaining outdoors.


"This is an incredible oceanfront living option for those who dislike the hassles associated with single family home ownership, but who also dislike large, crowded condo buildings. One Singer Island's exclusivity provides a perfect balance," said Trayor Lesnock, president and founder of Platinum Luxury Auctions.

The common areas of One Singer Island Condominium are equally rich and include a theater, a fitness center, a billiard salon, and private temperature-controlled wine lockers. Additionally, there is an art gallery, a clubroom with a full bar, and an outdoor swimming pool.

Singer Island was originally founded by the son of sewing-machine mogul Isaac Singer, Paris Singer. It began as a haven for Singer's friends and rich folks. The island, which is actually a peninsula, is dotted with luxury condominium developments. While the seller has made numerous upgrades to East Penthouse 402, such as outfitting the kitchen in Italian wood, installing costly millwork and built-ins and adding onyx, stone, and marble accents throughout, the seller never lived in the condominium. For more information on the property and auction, visit PlatinumLuxuryAuctions.com.