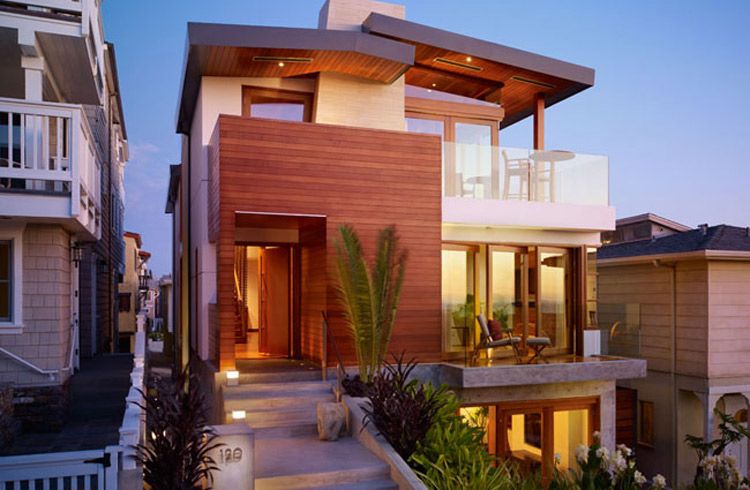 Photo Courtesy of Rockefeller
The Rockefeller architecture group is comprised of a team of talented interior and exterior designers that hail from across the United States. The group is responsible for some of the most attractive
luxury accommodations
on the West Coast. The the group won the team "Project of the Year" at Los Angeles Downtown News' 11th annual Downtowners of Distinction Awards for their work on the 940 2nd Street condo. The condo project, as well as the Banyan Drive Treehouse, won the firm the AIA Long Beach/South Bay Honor Award for Excellence in Design.
The 33rd Street Residence, in Manhattan Beach, California challenged the Rockefeller architects because of its small dimensions. The layout of the home included only 4,500 square feet, pushing the designers to maximize the building's height, width, and depth potentials. The goal for the design was to create a feeling of openness and space throughout the home.
In order to create this feeling of space, the group built a green area, located centrally on the ground floor. From this area, the designers placed the children's' rooms on one side, and the master suite and
luxury bathroom
on the other. The green space functions as a Zen garden. One of the home's side patios looks out onto the Malibu coastline where home owners can lounge on built-in seating by an outdoor fireplace.
The interior features beautiful,
luxurious home accessories
with clean lines and teak woods. The Zen garden aesthetic directly translates to the décor, which has a distinctly East Asian aesthetic. The master bathroom has separate wash basin sinks as well as a deep soak tub that looks out onto the tranquil garden. The bedroom boasts floating bedside tables and French doors that open up to a separate patio.
The 33rd Street Residence was completed in 2008 and won the firm a Dream Home Award from design magazine
Habitation
. To see the Rockefeller's complete portfolio visit
Rockefeller.com
.