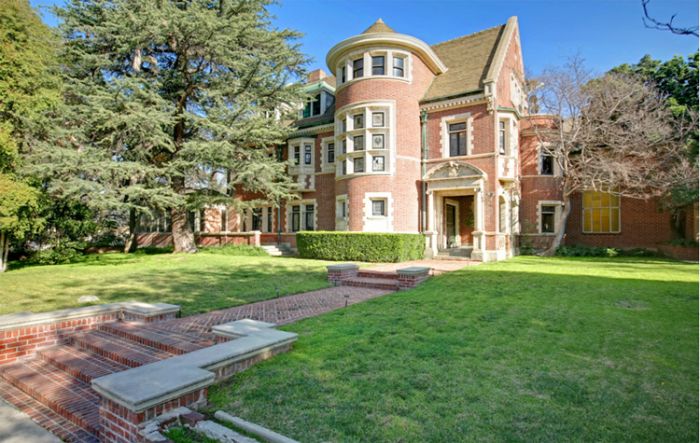 Photo Credit: Cameron Carothers
If youíre brave enough to step inside the mansion from
American Horror Story
, then youíre one step closer to owning a historic monument. The over 14,000-square-foot piece of
luxury real estate
is going on the market in Los Angeles for $12 million.
Construction began in 1904 by famed architect Alfred Rosenheim. It was completed in1908 and a chapel was added on in 1954 by the Catholic Church. The three-story property sits on ? of an acre and contains six bedrooms, five bathrooms, stained Tiffany glass doors, six tile fireplaces, high ceilings, dramatic arches and beams, and a grand ballroom among other amenities.
Profiles in History, the nationís leader in guaranteed-authentic historical materials acquired the home and will help market it to potential buyers along with Rodeo Realty Inc. of Beverly Hills. On Tuesday May 29, the
American Horror Story
house will be featured on an episode of
Syfyís Hollywood Treasure
airing at 10 p.m. EST. To see more, visit
ProfilesInHistory.com
.