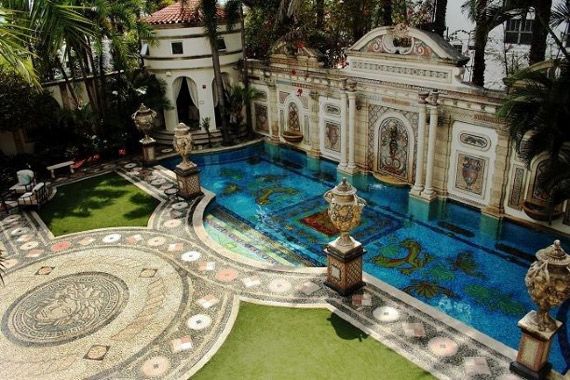 Photo Courtesy of Coldwell Banker
Coldwell Banker Residential Real Estate's top real estate team worldwide, The Jills, Jill Eber and Jill Hertzberg, issued a press release to announce that they are representing, Casa Casuarina the once-owned Gianni Versace mansion in Miami Beach. The storied luxury property is listed at $125 million.
"The Casa Casuarina is the crown jewel of
luxury real estate
," said Jill Eber. "This is not only the most well-known property on South Beach, but it is known world-wide for its elegance, style and attention to detail throughout every room. Buyers are continuing to have confidence in the ultra-luxury market here in South Florida and we are confident that the interest in this property will be very high."
The architecture of the estate, originally built in 1930, pays homage to the oldest existing house in the western hemisphere, the "Alcazar de Colon" in Santo Domingo. Architect Alden Freeman built and lived in the residence until 1937. Casa Casuarina was renamed The Amsterdam Palace, in 1937, by its new owner Jacques Amsterdam.
In 1992, Versace purchased the property and invested $33 million on refurbishing and enhancing it. Current owner and businessman, Peter Loftin, who bought the property in 2000, has preserved all of Versace's design elements. There are 10 bedrooms and 11 bathrooms in this 19,000 square-foot estate.
"This is an iconic oasis for the rich-and-famous that sits in the middle of South Beach," said Peter Loftin. "It's a one-of-a-kind property, created by a genius; that is a piece of art, and a piece of history. There was only one real estate team that I could trust to find the proper buyer for a home like this, and that is The Jills." For more information on this listing, visit
TheJills.com
.