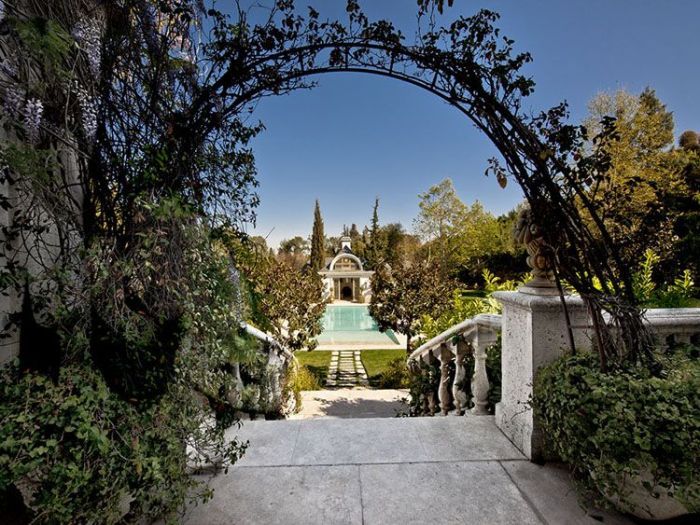 Photo Courtesy of The Agency
Regardless of how you view Michael Jackson, you can't argue that the King of Pop had impeccable taste when it came to
luxury real estate
. It's been three years since the music legend's death and now his beautiful French Chateau estate, the last home he ever lived in, is back on the market, giving you a chance to own a piece of music history and moonwalk across the hardwood floors for just $23,900,000.
Conceived by Richard Landry and built in 2002, this Los Angeles property sits in Holmby Hills on 1.26 acres of land. The house on 100 N Carolwood Dr. is 17,171 square feet, with seven bedrooms and 13 bathrooms. lltitle=Live in Michael Jackson's Estate### llcontent=It's been three years since the King of Pop left this world, getting an empty void in the music industry that is likely to never be filled. However, now that his luxury estate in Los Angeles is on the market, you may be able to asuage your pain by living where he lived and moonwalking where he moonwalked.
The estate's design is a classic representation of Parisian architecture, with an
18th-century Rococo
flair, especially reflective in the outdoor landscaping of the courtyard. Within the home there is a wine cellar and tasting room, elevator to carry you up the three floors, wood-paneled library, game room, a spa and gym, and 12 fireplaces (one in nearly every room of the house, including the kitchen and even patio).
One of the more impressive rooms is certainly the glamorous theater with a sloping floor, making it perfect for any film screenings you may have. Plush curtains frame the large screen, a chandelier hangs above, and detailed wood work is all throughout, not to mention the sky mural on the ceiling. It looks more like a theatrical theater fit for a president than it does a home screening room.
There's a large pool outside the back of the gated home, with a neat guest room featuring stained glass doors. The gardens are definitely one of the biggest perks of the estate. We love the way vine has climbed up the front facade of the home, partnered with tall trees nestled against the surface. In the circular driveway is a round pound, with a bubbling fountain in the center, which completes the picture perfectly.
For more information visit
TheAgencyRE.com
.