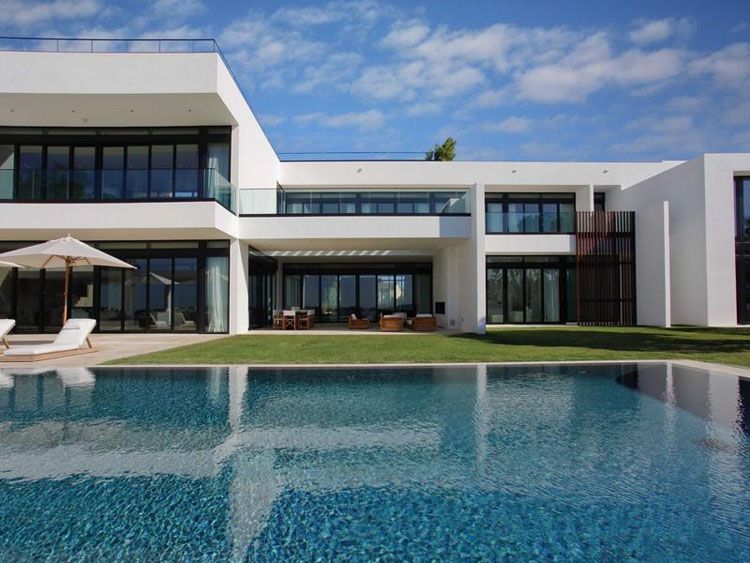 Photo Courtesy of Sotheby's International Realty
The New York Yankees' star third baseman, Alex Rodriguez, has listed his residence in Miami's South Beach, at $38 million. Rodriguez bought the palatial property in 2010 for $24 million and is attempting to sell it at 58 percent higher than his purchase price.
Jorge Alonso, an associate broker at Douglas Elliman Florida, told
Yahoo! Sports
that the high end of the Miami market is out of control with buyers from Russia and Brazil who are "buying like crazy."
The Bottom Line
on
NBCNews.com
recently reported that another residence in the upscale neighborhood sold at $47 million.
The spectacular single-family residence owned by the Yankees' slugger has nine bedrooms and 11 full bathrooms in its nearly 20,000 square feet of living space. The waterfront property also has an outdoor kitchen, two docks, and 275 feet of private water frontage. 
The master suite alone is more than 2,200 square feet. The South Beach abode also contains a guesthouse, a standalone gym with a batting cage and a steam room, and a four-car garage. There is also a home-theater room and a commercial-size elevator. Security is tight as there are 16 surveillance cameras and 12-foot walls of tempered glass that surround the property.
Ms. Mayi de la Vega, a real estate professional in Coral Gables, Florida, is handling the listing on behalf of ONE Sotheby's International Realty in Coral Gables.
For more information, visit the company's website at
Sotheby'sRealty.com
.