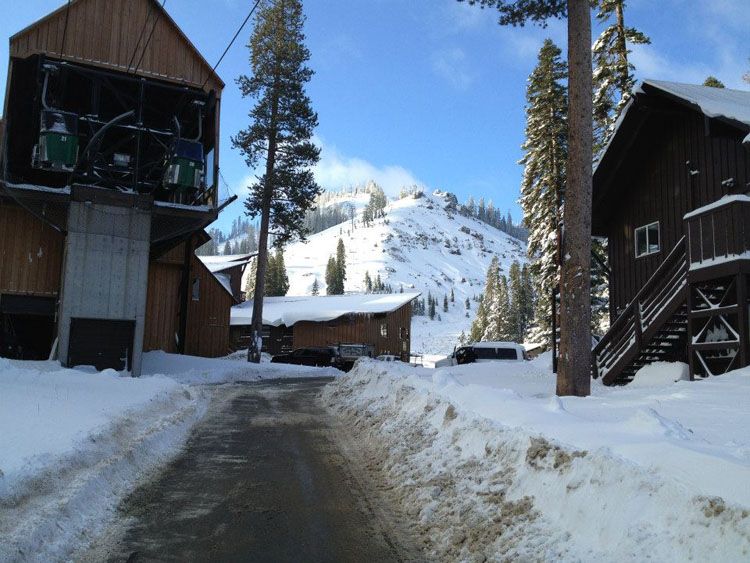 Photo Courtesy of Sugar Bowl
Twenty-five new home sites are for sale at Summit Crossing at Sugar Bowl Resort in Donner Summit, California. Sugar Bowl Resort is the nearest major Tahoe resort to both the Bay Area and Sacramento.
 The new, quarter-acre home sites are located along the headwaters of the Yuban River and priced from $475,000 to $700,000. The sites are in the ski resort's ski-in/ski-out area. There are also numerous cross-country ski trails throughout the property.
 Since its opening in 1939, the acclaimed Bavarian-styled, Northern California ski resort has been one of the most unique ski lodgings worldwide. It is a snowbound village without direct, drive-in access. Residents are specially transported to and from their homes by snow cats, which are fully tracked, truck-size vehicles that move on snow, and snow lifts. It is the only snowbound village without roads in all of North America. Lodge guests can cross-country ski or downhill ski directly from their doorstep. Community members also have direct access to a full-service restaurant and bar via the innovative shuttling system.
Home buyers at the resort may opt to use the Sugar Bowl's Construct Contract Administration. This plan allows the resort's administration to handle all details on behalf of buyers from inception to completion the new house. 
Royal Gorge Coming to Sugar Bowl Resort
The Sugar Bowl Resort will lease and operate the nearby Royal Gorge cross-country ski resort this year and beyond. Royal Gorge sets on 6,000 acres of land and has more than 124 miles of ski trails that run through the expansive High Sierra from Van Norden Meadows to Devil's Peak.