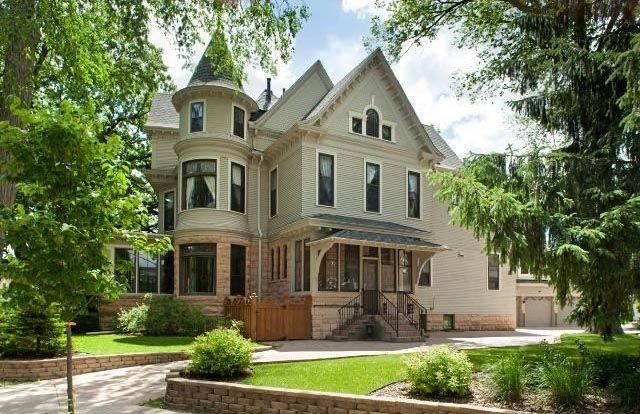 Photo Courtesy of Coldwell Banker Burnet
The Mary Tyler Moore Show
ran for seven years in the 1970s, featuring the first unmarried, career-driven woman as the central character in a television show. Not only was Mary Richards (Moore) a hard-working role model who proved you didn't need a husband to feel complete, she also lived in a pretty amazing Victorian house that anyone would kill for, which you don't have to do now because 2104 Kenwood Parkway is on the market.
Richards rented a studio on the third floor of this Victorian house, with her landlady Phyllis Lindstrom (Cloris Leachman) living downstairs and her best friend, Rhoda Morgenstern (Valerie Harper), living upstairs. On the market for $2.8 million, this Minneapolis home was actually only used for the exterior shots, so you won't be finding apartments within, but it looks pretty cool on the inside regardless. With seven bedrooms and nine bathrooms, this 9,500-square-foot home has hardwood floors and a kitchen that would make Martha Stewart smile. The kitchen features an island counter, complete with a breakfast bar, and stainless and integrated appliances. The family room has "ornate millwork, bayed rooms and leaded glass transom accents throughout."
The Victorian manor has five fireplaces scattered throughout the residence, as well as a second family room on the third level and a sauna. The attic is especially worth noting considering that the window was used as the exterior shot for Richards' bedroom, with the interior recreated on a set.
Living in this home may get you some attention, considering that buses full of tourists used to come by during the show's running and ask previous owners if they could chat with Mary, but what else would you expect from living in the ultimate bachelorette pad?