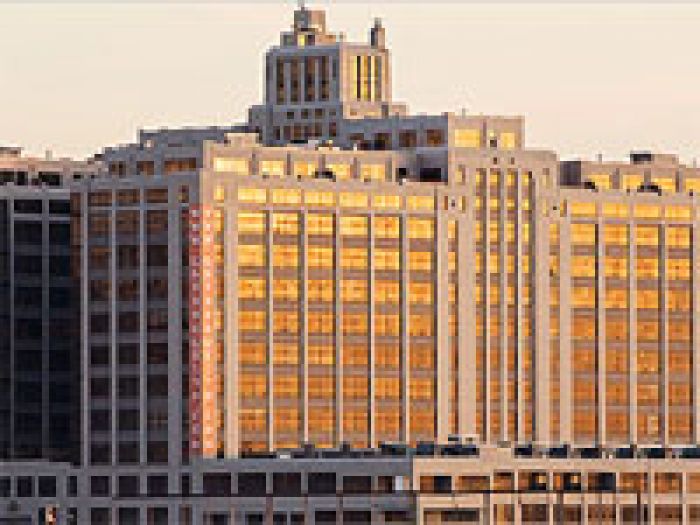 Luxury Real Estate:
While "location, location, location" remains the prevailing mantra for selling real estate, "added value, added value, added value" is apparently gaining momentum when it comes to marketing high-end luxury properties. Here's one we found in Brooklyn, NY, at One Brooklyn Bridge Park. Here is an opportunity to live in a building with a storied industrial past and to receive a free car, an Audi A4, and a garaged parking spot too.
There is one catch, or provision if you would, in order to take advantage of this horse-powered buying incentive. It is applicable on single-family residences with a minimum price of $2.1 million. Several of these premier condos are available and priced from $2.1 up to $4.25 million. Living space on units offering the Audi A4, range from 1,443 to 3,739 square feet.
All units feature hardwood flooring throughout, over-sized windows, ceilings over 12 feet high, and 14-foot kitchens with custom Italian décor by Dada and Sub Zero and Bosch appliances. The bathrooms have limestone floors and ceramic-tile walls. Master baths have freestanding soaking tubs and frameless shower doors along with custom-wood double-basin vanities and vanity walls. Additionally, all units are Internet-, media-, and telecom-ready and include home-offices as well. The view of Manhattan, the Brooklyn Bridge, and the harbor, while not a sight for poor eyes, is spectacular.




Common-access amenities include a courtyard, a billiards room, a piano room, a video-game room, and a children's playground. Residents will be able to work on their golf strokes year round with a high-tech golf-simulator, plus there is a full gym area and a yoga room.

Beyond the free Audi A4 for specifically priced units, there are great units with reduced pricing that are equally appealing, value-wise. The residence we found most attractive offers a 2,295-square-foot dwelling originally listed at $2.73 million that is now offered at $1.995 million. While it does not include a free automobile, a savings of $735,000 is quite substantial. Decisions...decisions.

For more information on all units available, visit OneBrooklyn.com

For JustLuxe James Rothaar

One Brooklyn Bridge Park

One Brooklyn Bridge Park

One Brooklyn Bridge Park

One Brooklyn Bridge Park

One Brooklyn Bridge Park

One Brooklyn Bridge Park

One Brooklyn Bridge Park

One Brooklyn Bridge Park