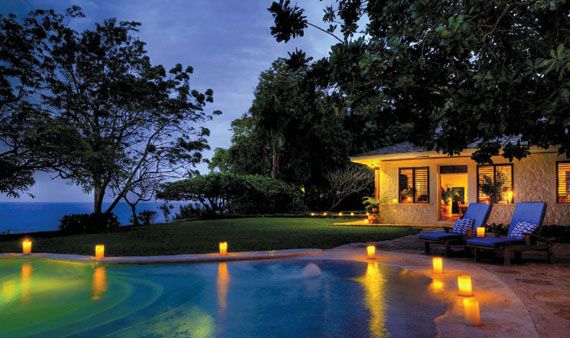 Luxury Real Estate:
The most famous fictional secret agent known, James Bond, would never have existed if not for his tropical mansion in Jamaica. That is how former owner and novelist Ian Fleming, 007's creator, summed the effect his luxury island residence had on his life. Perhaps owning a piece of Fleming's digs could bring out the inner-novelist in you as well.
The Goldeneye in Jamaica has been a pit stop of A-list bohemians of all-walks since 1977. That's when Chris Blackwell, founder of Island Records, bought and transformed Fleming's 52-acre manor into a five-villa luxury-boutique hotel with lagoons, secluded beaches, and tropical forests galore.
Goldeneye is adding 18 villas to the lush landscape the property. Along with Mother Nature's lush gifts, amenities include a 6,000 square-foot spa, two restaurants and a deli, an elaborate water-sports center, and lit tennis courts. Concierge, housekeeping, chefs, and nanny services will be available. One-and two-bedroom villas of 1,100 to 1,700 square feet are offered from $900,000 to $1.2 million.
Ahhh: Spa will include five oceanfront treatment rooms; Hamman, sauna and yoga decks, too...also known as Ian Fleming's Goldeneye Estate.

For JustLuxe James Rothaar