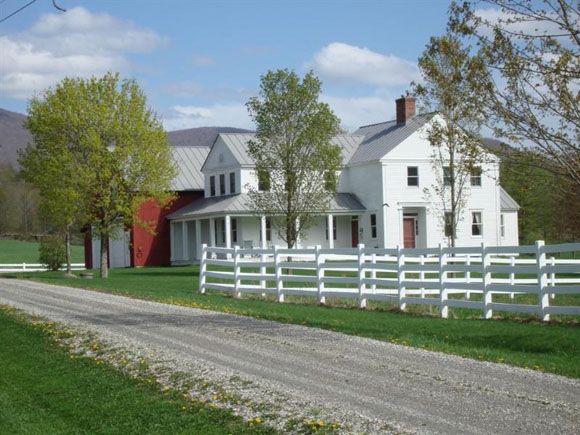 Luxury Real Estate:
This Nor'easter estate in Pawlet, Vt., is spread out further than eyes can see on a 148-pastural-acre spread with ponds, streams, pastures, paddocks, and a fully restored antique horse barn. The main house is Vermont classic country-style with 3,560 square feet of "cozy" living space. Hardwood flooring and nice trim and accents are found throughout this single-family residence.
There are four bedrooms and three baths along with a contemporary kitchen, a living room, a dining room, and lots outdoor space and terraces with mountainous scenery from numerous viewing angles.
The main house sets on 60-plus acres, and there is a three-bedroom guesthouse on an 8.5-acre parcel as well as a 74-acre parcel that make up Hidden Pond Farm. The list price of the property is $1.95 million.