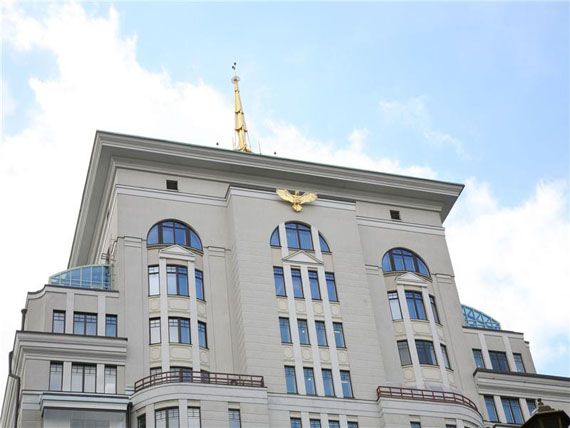 Luxury Real Estate:
From Russia with love ... or at least a whole lot of luxury! The concept is simple yet fiendishly rich: build a four-story mansion inside a building. This ornate estate of 16,000 plus square feet offers excellent proximity to Moscow's finest hotspots for sightseeing and nightlife. It is located in a gated community of condominiums, the Vienna House, which is very close to the U.S. Embassy.
There is helicopter pod on the roof as well as a 22-meter indoor swimming pool, two gyms, two gardens, and a five-car garage. The interior of the house was designed by celebrity interior decorator extraordinaire Antonio D'Andrea, whose illustrious list of illustrious clients served include the likes of Madonna and Sir Elton John.
The property is currently in prime condition to be remodeled to the new owner's specifications, fantasies, and/or desires. While the price is listed as "negotiable," the starting point of the negotiation is listed to the dollar at $40,888,647—give or take 99 cents.