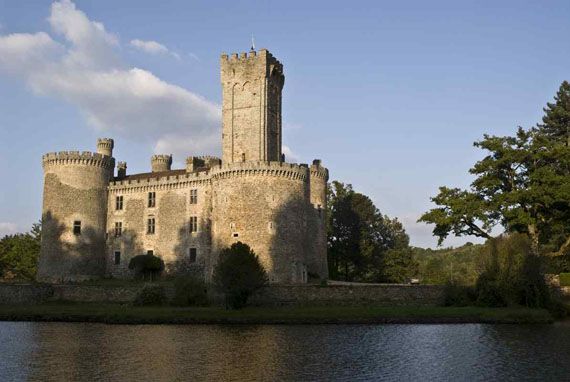 Luxury Real Estate:
This is not a replica or a structure reminiscent of another era. This is a bona fide castle that can be traced back to the Crusades and King Richard the Lionhearted. It is located approximately 215 miles south of
Paris
in the Liomousin region in Haute-Vienne.
The French Ministry of Culture has recognized this property, known as
le chateau de Montbrun
, as a protected monument since 1947. This historical residence was built in the 11th century and was the property of both England and France during the Hundred Years'War.
Aside from the tower being made round during a robust rebuilding period during the 15th century, the last major makeover occurred in the mid-1960s.

However, the dwelling is quite contemporary even with its stone exterior and interior throughout. There is a house chapel, a cinema, and a billiard room along with 15 guestrooms, a library, a music room, plenty of office space and staffing quarters.

There also is a tavern on the grounds that is fit for both kings and queens.