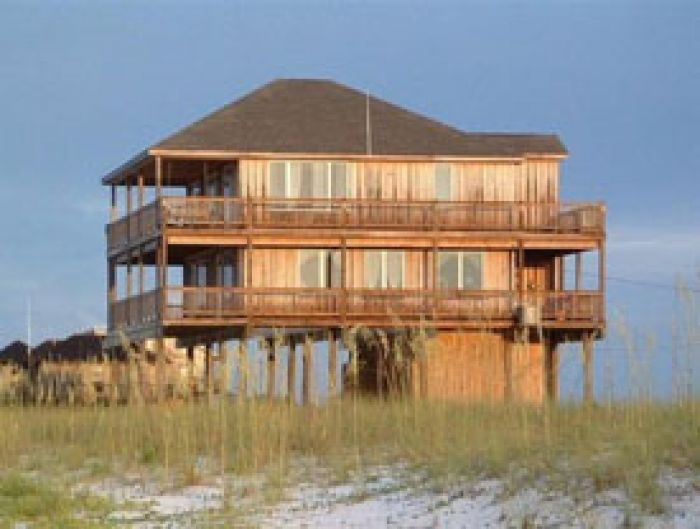 Luxury Real Estate:
It is a lucky dawg who settles in at this beach house on Dog Island!
This three-level beach house located off the
Florida
Panhandle gets our three-tap clap for best value in a luxury waterfront property. The property features a 200-foot private waterfront and a 350-foot dock that extends by stairs from the house to the bay. This private beach retreat is spread out over five acres and is only a five-minute boat ride from the Gulf.
Since there are no roads at this end of Dog Island, it can be accessed only by boat or private plane. However, there is a paved 4,000-foot airfield across the bay and a grass airfield at the east end of the island.
The house has two master suites, on the first level, that have private sitting rooms. The second level of the house has a dining area and a living room as well as a gourmet kitchen. There are sensational views from nearly every room. While the island is remote, a telephone connection and a satellite TV hookup make the rest of the world easily accessible.

This luxury waterfront property was brought to our attention from our friends at OceanHome Magazine. The award-winning magazine provides insightful info on all facets of luxury oceanfront living, including locations, trends, house designs, and exclusive interviews by industry insiders. Enjoy.