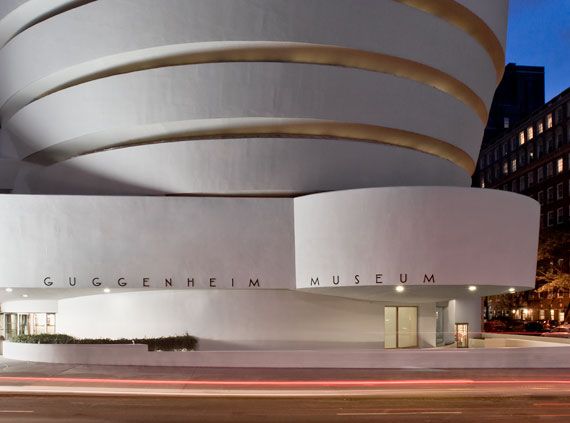 News & Trends:
Richard Armstrong, Director of the Solomon R. Guggenheim Foundation and Museum, has announced that
Samsung
will fund the position of Samsung Senior Curator of Asian Art. The honor of being the first person to hold the title Alexandra Munroe, Senior Curator of Asian Art at the
Guggenheim
since 2006.
"Samsung's generous support will help the Guggenheim further develop its leading role in defining the significance of Asian art in today's global curatorial establishment," said Armstrong. "Our goals — to deepen scholarship and widen appreciation for Asian art within the context of international modernism and contemporary practice — resonate with Samsung's dedication to advance significant art and culture as a beacon of our global age."
"Leeum has always supported, researched and exhibited not only Korean and Asian art but also creative works from the West and around the world," said RaYoung Hong, Deputy Director of Leeum, Samsung Museum of Art.

"However, with Asian art generating increasing interest in the constantly changing art world, we have decided to revisit Asian art in depth, from a fresh perspective. It is for this reason that Leeum is delighted to fund the appointment of Alexandra Munroe as the Samsung Senior Curator of Asian Art at the Guggenheim, in recognition of her tremendous interest and significant achievements in Asian art. Leeum, Samsung Museum of Art and the Solomon R. Guggenheim Museum have worked closely together for some time, and this appointment of Dr. Munroe reflects another step forward in our collaboration. We trust that this appointment will do much to help make Asian art better understood and more widely known in the international art world."

According to Dr. Munroe, "Both the creative production coming out of Asia and the critical discourse surrounding contemporary Asian art demand our deep, serious commitment to stay relevant as a cultural institution in the twenty-first century."

"Samsung's support inspires us to further integrate Asian art into the museum's programs so as to create a broader, richer, and more dynamic cultural and intellectual platform."

The Guggenheim's Asian Art Initiative has long celebrated Asian artists including: Ai Weiwei, Cai Guo-Qiang, Cao Fei, Shirazeh Houshiary, Tadaaki Kuwayama, Susanta Mandal, Mariko Mori, Qiu Zhijie, Hiroshi Sugimoto, Sharif Waked, and Zhang Huan, among others.

www.guggenheim.org