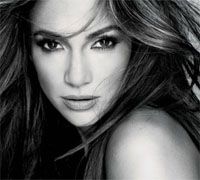 Celebrity News:
Golden Globe nominated actress, multi-platinum selling recording artist, film and television producer, entrepreneur and philanthropist, Jennifer Lopez has just been announced as the latest global ambassador for
L'Oreal
.
"Having used L'Oreal Paris products most of my life, I'm excited to work with a brand that consistently offers a wide range of superior products that are attainable for women everywhere," says Jennifer Lopez. "I've always loved their sophisticated ad campaigns and am thrilled to represent a brand that embraces a woman's worth."

"Jennifer's talent and accomplishments span across many industries," says Karen T. Fondu, President of L'Oreal Paris USA. "Coupled with her obvious beauty, she is a modern role model for women and truly embodies the spirit of the L'Oreal Paris philosophy, "Because You're Worth It". We are delighted to welcome Jennifer into the L'Oreal Paris distinguished group of spokespeople."

Jennifer Lopez is the latest celebrity on a prestigious list of L'Oreal spokespersons, including Milla Jovovich, Patrick Dempsey, Rachel Weisz, Beyonce Knowles, Diane Kruger, Evangeline Lilly, Andie MacDowell, Eva Longoria, Freida Pinto and Gerard Butler.