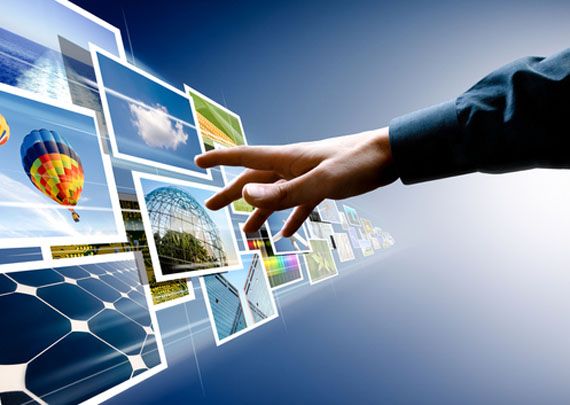 According to a study conducted by Unity Marketing, 80 percent of affluent consumers are actively using social media and spend on average more than four hours
shopping online
.
Bain & Company also recently forecasted that a fifth of the world?s population woud be using a digital reader or tablet device by 2015, as adoption of these devices accelerates in developing markets and growth is driven by lower prices and a user experience that improves with the technology. Lastly, a study by Chadwick Martin Bailey suggested that 41 percent of iPhone users are making purchases via the device, often in the retail store environment to compare prices, find other store locations and check for discounts.
As the statistics grow stronger, we present The Latest digital initiatives and strategies by luxury brands, seeking to capture the new interactive consumer.
Cartier, iPad
Showcasing over a century of watchmaking heritage, The Cartier Fine Watchmaking application allows users to enter Cartier?s universe and reveals its history, expertise, know-how, new pieces and exceptional collections. For the true enthusiasts, movements with complications are revealed down to the last detail.
Louis Vuitton, Microsite
Further expanding their digital presence, enhancing their presence on Facebook, Twitter, Foursquare, YouTube and Youku, Louis Vuitton recently launched fashionshow.louisvuitton.com, allowing users to watch the show and explore the space as if they were present on the day. The microsite content includes comments from artistic director Marc Jacobs and stylist Katie Grand, timelapse footage of the space preparation and panoramic backstage views. Whilst the Facebook site also hosts further unedited content: inspirations, rehearsals, guest arrivals, and interviews with the models. The website is of course compatible with both iPad and iPhone.
Stella McCartney, iPhone
Already well established in the digital arena, Stella McCartney adds an iPhone application for her Kids range, comprised of styles for both boys and girls in ages ranging from zero to 12 years. Users are able to browse the styles as a lookbook or by collection, select favorite items and share them with friends over e-mail or facebook and most importantly purchase the collection from the iPhone with easy in-app purchasing for existing web customers, with express shipping within the US.
Finally, in keeping with the brands sense of humour and the youthful nature of the products, McCartney has included an Etcher Sketcher game, in which users select a background image and can draw with fingers or add stickers, and then share drawings with friends.
Salvatore Ferragamo, iPad
The first foray into digital for Salvatore Ferragamo comes in the form of an iPad application focusing on the Spring Summer 2011 collection. Users can watch backstage videos, browse the catalogue, save favorite pages, share via e-mail, find boutiques worldwide and search through products. Users also have the option to register and become a member of the Salvatore Ferragamo world, giving them access to news updates and direct mail alerts.
Lanvin, e-Commerce
Whilst the U.S. e-Commerce site has been operational for sometime, it was only recently that Lanvin launched e-Commerce functionality for Europe. Whilst they may have been slow to embrace their European online consumers, they have developed a range just for the online boutique, initially four limited edition accessories embroidered with an emblematic red heart. The store carries ready-to-wear, accessories and footwear for both the women and men?s collection, as well as a a limited edition selection of the famous porcelain dolls inspired by its collections and playing cards decorated with Alber Elbaz?s sketches.
InterContinental Hotels & Resorts, Facetime
Barely a week after the launch of the iPad 2, InterContinental Hotels & Resorts are installing the device with Concierge teams at ten properties around the world, to connect with guests face-to-face using Facetime. Using the innovative feature on Apple products ? on MacBook, iPhone 4, iPod touch or iPad 2 ? consumers can video chat with InterContinental?s highly equipped Concierge teams and receive personalised service and destination recommendations before they leave home.
Porsche, Multichannel Campaign
Porsche recently followed in the footsteps of
BMW and Mercedes-Benz
, producing digital user based contnet in a bit to focus ?on the everyday usability of the cars.? David Pryor, vice president of marketing at Porsche Cars North America, explained that the Porsche Everyday campaign is ?a departure from where [they] have usually gone in marketing. We are challenging the misperceptions that every Porsche is a race car and trying to emphasise that you can have a Porsche and enjoy it every day.?
The campaign will be launched through both traditional and digital channels, with TVC and print campaigns supported by a presence on Facebook, Twitter and Porsche?s branded YouTube account. Mr Pryor remarked: ?Porsche has seen the success of digital in reaching our consumers and the efficiencies that come out of that type of marketing. Porsche spends approximately half of its budget on digital media.? It is estimated that approximately 90 percent of Porsche customers use smartphones, therefore they have developed an optimised microsite for the campaign, where users can browse personal stories and Porsche features on their mobile devices, as well as look for dealerships and subscribe to Porsche news.
TAG Heuer, Facebook
For the unveiling of TAG Heuer?s much anticipated 2011 concept chronograph, the watchmaker further leveraged their Baselworld 2011 press conference by live-streaming on Facebook and nine watchmaking and general, interest websites. Invitations to the Facebook webcast event were sent through social networks to TAG Heuer watch and Ambassador fans, watch owners, collectors, specialised media and brand partners, in the week following the invitation, the TAG Heuer Facebook page gained over 10,000 fans.
Boom Mobile, iPhone
Boom Mobile, developers of iPhone and iPad applications for IWC, Chaumet, Girard-Perregaux and Boucheron, have launched MyWatch, a free iPhone app dedicated to watch lovers and watchmaking enthusiasts. Users can ?try on? various watch styles using augmented reality technology as well as receive daily news dedicated to the watchmaking world and watch animations. The application is available in French, English and simplified Chinese, featuring brands such as Chanel, Jaeger LeCoultre, Piaget, Cartier, Hermès, Richard Mille and Vacheron Constantin.
Y-3, e-Commerce
Celebrating ten years of collaboration, adidas and Yohji Yamamoto launched an e-Commerce portal for Y-3, which will carry the full range including men?s and women?s apparel, footwear, accessories and kids. It will be accessible in Europe, Russia, the United States and across select Asian countries. Further regions will open in the near future with languages localized in German, French, English, Italian and Japanese.
'Since 2004, Y-3 has expanded its retail business across Asia, Europe, the Middle East and the US. With Y-3 being available online we commit to offering impeccable quality at the highest service to our global clientele,' remarked Hermann Deininger, CMO adidas Sport Style Division.
Mercedes-Benz, iPad
Mercedes have recently launched two iPad applications, the model focused CLS storybook and the functional mbrace app designed for Mercedes-Benz owners. The CLS application allows users to become the main character in a story by author Joey Goebel and incorporates a multi-media experience with animated illustrations, atmospheric sounds and interactive elements. The app also features exclusive videos of the new CLS in a showroom setting ? allowing consumers to discover its design, styling, features, agility and comfort.
The mbrace application follows in the footsteps of BMW?s Connected Drive, where owners can use the iPad to securely lock and unlock vehicle doors, find the vehicle on a map, contact Mercedes-Benz Roadside Assistance for help, remotely send destinations to your vehicle navigation system via Send2Benz, search for nearby Mercedes-Benz dealerships, use Drive2Friend to connect and navigate to your friends, view your key mbrace account and vehicle information, contact your Mercedes-Benz dealer to conveniently schedule a service appointment or speak to a sales representative and call Mercedes-Benz Concierge for personalised assistance.