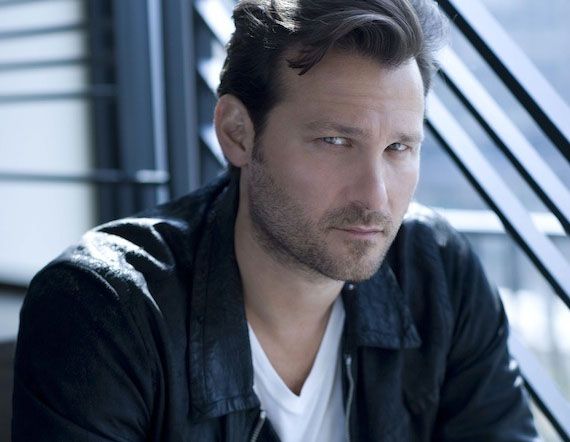 Innovation, Restoration &
Reconstructing the Meaning of Luxury
Jason Pomeranc is a hotelier who co-founded and co-owns the Thompson Hotel Group along with his two brothers and Stephen Brandman. As the youngest, he has become a symbol of a kind of forward-thinking, multi-tasking, accessible
Gen-Xer
who is taking traditional ideas of hospitality to a newer, edgier level. He spoke with us recently about the present, and the future, visions of Thompson Hotel Group.
JustLuxe: How do you see the practical and philosophical meanings of luxury evolving and how does your brand reflect these evolutions?
Jason Pomeranc
: I see the definition of luxury has been broadened and there is no star system anymore. What has been considered the height of great hotel design with famous names attached just isn't so anymore. There is greater scalability in exterior and interior design, with people willing to try new things, and in locations that would have been questioned, even a few years ago. For us, we see the concept of what the hospitality innkeeper does, has been broadened and with that, the old ideas of what has always been done in standardized ways, has been broken.
JL: What do you think accounts for this broadening and breaking?
Pomeranc
: Well, this reason relates not only to the hotel sector, but to the travel sector and others as well - it deals with the growth of information technology and the connectivity it brings. People can see new products, designs, hotels and destinations worldwide and in an instant. They can compare hotels and their service provisions, can see unusual places and how hotels fit into the destinations, they can actually grasp what edginess means, in contrast to more standard travel choices. This way, from such an endless array of choice, they can actually form a tribal patterns of travel and can become global nomads...they can mix and match choice like never before.
JL: You said recently that the Thompson brand is involved in attracting the global nomad population - first, please explain what that is, and second, how does your brand attract them?
Pomeranc
: These are the people who seek adventure in travel and innovation in hotel stays. They are explorers and finders of new ideas and designs. These are not the five-star brand types. At Thompson, we are an innovative, urban resort/oasis kind of brand, a different feel in every hotel, not standard. We like to say that our hotels were not created in boardrooms, and each hotel has a different story, and certainly a different neighborhood it reflects. Our brand defines a kind of future-forward practice in our hospitality, exterior architecture and interior designs.
JL: Can you give some examples?
Pomeranc
: One of my favorite examples is our taking over of the
Hollywood Roosevelt
in 2004. It was an old hotel, 80 or so years, with a lot of old Hollywood history attached. Many people, both in and outside the hospitality industry, did not believe that this hotel could be restored in the way it should be - it probably was not a fiscal issue really, it was more of a legacy issue. But there was such soul to the hotel that we thought we would try, and we did it, with a 40 million dollar plus innovation in addition to restoration.
We renovated the Cabana rooms, which surround the famous David Hockney patterned pool and debuted three entertainment venues: Public Kitchen & Bar, The Spare Room and Beacher's Madhouse. This last one deserves a mention because it is a popular, but eccentric Vaudeville-inspired theater on the hotel's lower level, with European influences and echoes of the Folies Bergére, but is not vulgar in any way. After the Hotel opened, it became quite popular and has now revitalized many of the businesses around the hotel. This is what we wanted to do, create new legacy, through restoration and renovation.
JL: What about in other areas of the world?
Pomeranc
: Our hotel in Toronto has a similar urban resort feel, which is what we aim for in our hotels. The Thompson Toronto is located in an eclectic arts and design neighborhood of King West Village and adjacent to the financial and entertainment districts. All 102 guest rooms feature floor-to-ceiling windows with great views of the city. The three dining facilities cater to diverse tastes: COUNTER, a modern incarnation of a traditional diner is open 24 hours; upscale Italian cuisine by Scarpetta and Wabora Sushi. We also have a rooftop infinity pool, a state-of-the-art screening room, an exclusive lounge/club, a private rooftop bar and event space.
And..our hotel in London, one that will open soon, is Belgraves - a Thompson Hotel. This one will be located in London's affluent Belgravia neighborhood, just minutes from the historic Sloane Square. The hotel blends traditional British hospitality with Thompson's American bohemian attitude. The hotel will feature an 80-seat signature restaurant, an intimate library bar and state-of-the-art fitness center, making it a traveler's urban oasis within Central London.
We are also working on a project in Seoul, South Korea and are seriously looking at China as an important area in the near future. As our tribal nomad population grows, those who are always seeking out a kind of edgy newness, our hotels will be the gathering places for these guests, who have personally deconstructed and reconstructed the meanings of luxury right now and in the future. It is their legacy and ours also.
Photos Courtesy of Thompson Hotels