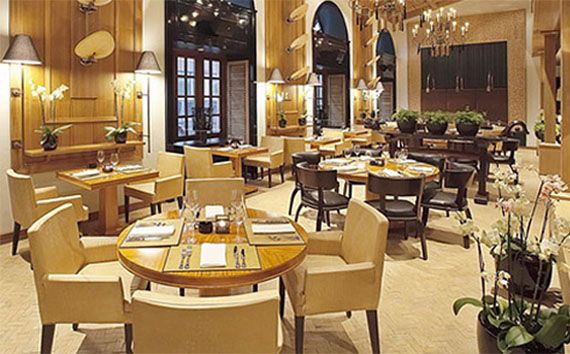 Photo Courtesy of Trendymen.ru
GQ— a premier men's magazine for over 50 years— has been providing coverage of men's style and culture with its unique and powerful design, talented photographers, and award-winning writers. In March 2012 GQ is to debut in Turkey, but according to Women's Wear Daily Condé Nast has bigger plans for its popular title.
Condé Nast International's Restaurants division— which launched last year to establish restaurants under Condé Nast brands around the world— is reportedly set to open up a GQ Bar in Istanbul next year.

Although the location of the GQ Bar in Istanbul remains a secret, there are only a handful of places which would do justice in accommodating such a heavyweight Conde Nast title. While Sisli district, with its fashionable streets seems a likely and deserving choice, one still worries GQ could appear in one of the less attractive but flashy enough malls of Istanbul like Istinye Park (where Paris Hilton held the launch event for her shoe line). The GQ Bar in Istanbul will open in partnership with the Dogus Group— a major Turkish holding which has investments in hospitality, banking, media and retailing sectors.

Condé Nast International chairman Jonathan Newhouse told Women's Wear Daily, "Vogue and GQ stand for the best in taste, discernment and pleasurable living. Nothing could be more natural than to expand these brands into restaurants where our readers and digital users can experience these brands in a new and exciting form."

Condé Nast International already has a number of successful establishments in Moscow, Russia and is said to be opening more restaurants outside the US— including venues in countries in which the publisher hasn't yet entered with any of its titles.

Keep an eye on GQ.com for the latest news on all their ventures.
Photo Courtesy of Resto.ru


GQ Bar Russia