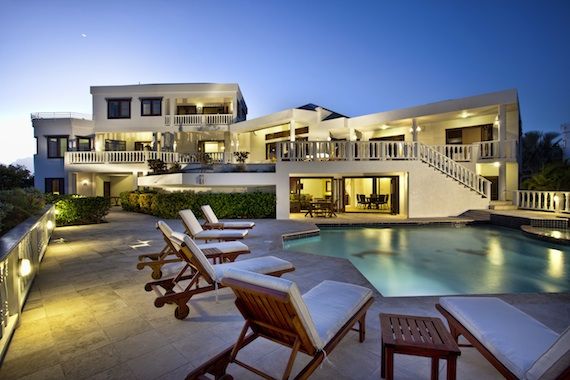 Photo Courtesy of Inspirato
Inspirato is the
luxury vacation
solution for travel with family and friends that combines the consistency of destination clubs with the flexibility of
villa rentals
. By leasing its vacation properties (rather than owning), Inspirato is able to keep membership fees low, offer up to 80 percent off market rates, and easily add homes and destinations as demand increases. The company's business model has led to rapid growth since its January 2011 launch. Inspirato founder/CEO Brent Handler is also the co-founder and former president of Exclusive Resorts.

Inspirato's quickly expanding property portfolio now has over 85 residences in 25 destinations. With more than 900 memberships sold to date, Inspirato is already cash flow positive and plans to use the new capital to add even more vacation choices for its members. On October 18, Inspirato announced $17.5 million in equity funding led by Kleiner Perkins Caufield & Byers (KPCB), the preeminent venture capital firm for category building consumer companies. Other investors in the round include Access Venture Partners and New York Yankees All-Star First Baseman Mark Teixeira.

"KPCB's investment in Inspirato offers further proof that 'smart luxury' is alive and well, and that savvy consumers are looking for a better way to vacation with family and friends," said Inspirato founder and CEO Brent Handler. "Our members recognize that overpaying for a luxury vacation is no longer a status symbol. They have been burned too many times playing vacation roulette with online rental sites and have no interest in first-generation destination clubs whose initiation fees are typically hundreds of thousands of dollars."



The Inspirato members pay a one-time Initiation Fee of only $15,000 and an Annual Membership Renewal fee of $2,500. Unlike other luxury vacation clubs and fractional ownership options, Inspirato has no complex reservation rules. Members travel as often or as little as they like, and have no restrictions on usage, even during peak travel periods such as school holidays. So far this year, members have traveled thousands of days to club-managed properties and reported satisfaction of 9.4 out of a possible ten point scale.

At the center of the company's success is a business model whereby the club enters into long-term leases on properties directly with owners. This structure eliminates brokers' fees and enables the club to control the end-to-end vacation experience for members. Inspirato's model allows for deeply discounted nightly rates, personalized service, and maximum availability, even during peak travel seasons.



Ted Schlein, partner at KPCB who will join Inspirato's board of directors, says "We believe that Inspirato is rapidly becoming the standard for luxury vacations in homes. Offering an affordable, fully curated member experience from one vacation to the next distinguishes Inspirato from other luxury vacation rental options. I am excited to work with the Handlers who co-founded Exclusive Resorts and have deep expertise in this business. In the luxury market, even affluent consumers are prioritizing value and exercising discretion when making purchase decisions. We believe there is a significant advantage for businesses that not only offer quality, but also value to the affluent consumer."

Inspirato residences are outfitted with quality amenities and located in popular destinations including Italy, Mexico, Hawaii, California, South Carolina, the Caribbean and Colorado. Beyond luxury residences there is Inspirato Metropolitan, a collection of select hotel and resorts in the hottest destinations around the globe, and Inspirato Experiences, offering curated vacation adventures.
Inspirato


Inspirato Villa, Eagles Nest, Vail, Colorado