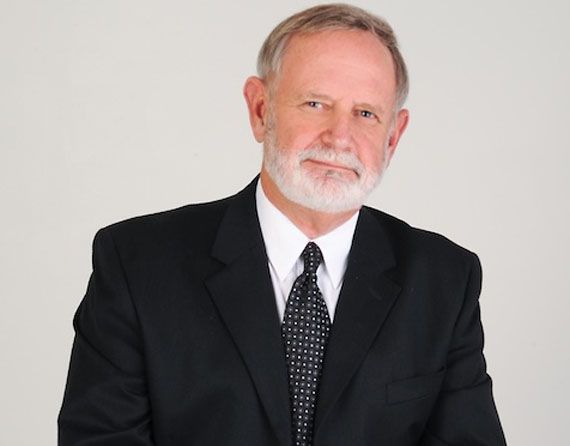 Photo Courtesy of Jim Whitteron
I've written about Jim Whitteron many times before, in
Developments Magazine
, in Robb Report Vacation Homes, and in Stratos. He is the original conceptualizer and co-founder of the first
Private Residence Club
ever, in the United States. It was in 1992 in Deer Valley, Utah, and The Deer Valley Club is still very much alive and doing well today.
He is Director of Marketing/Sales Solutions for HVS Shared Ownership Services. HVS is a global consulting organization that provides strategic advice, research, and project management services to vacation ownership, residence clubs, condo-hotels and mixed use developments.

Jim has come to be known as of one of the true originals in the shared ownership industry, as he combines both exceptional mathematic and intuitive clarity to understanding what works and what won't in the industry. He has seen much change, but remains at the forefront of the many high-end private residence club success stories, where he has created and implemented successful marketing, fractional, and amenity-based strategies.

His interests, since the downturn of 2008-2009, have focused on a greater understanding the mindset and buying behaviors of the post-recession fractional ownership vacation home purchaser. I recently interviewed Jim as he was on his way to St. John, USVI where he is actively involved in working on his second new high-end project there.



The Private Residence Club (PRC) industry was created when you conceptualized and operationalized the Deer Valley Club in 1992. What did you see in the vacation market place that others did not?

Jim Whitteron: We thought the idea of affluent like-minded people owning a luxury asset (vacation home) on a fractional ownership basis and sharing the use of that asset was a viable idea and that traditional timeshares did not satisfy the needs of that HNW group.

We build spacious and luxurious villas in a private enclave ski-in, ski-out location with resort amenities, five-star services with an innovative usage program and reservation system to create the Deer Valley Club. In 1992, the real estate community and real estate experts thought we were crazy to offer a fractional ownership at a $150,000+ price. They were probably correct about us being a little crazy but it worked and Private Residence Club's became the fastest growing segment of the luxury vacation home industry.  

It is important to remember that the Deer Valley Club was not the first example of successful and affluent people purchasing a fraction of a luxury asset for private use. With the introduction of the Oakhurst Golf Club in 1888, private golf clubs have been at the vanguard of the development of the luxury shared ownership industry.   

We believed that the Deer Valley Club fractional ownership resort model would spawn the creation of other fractional ownership products. Fractional ownership of private jets, of ocean going yachts, of exotic car collections and of jewelry collections all are the result of an awareness that HNW people can enjoy a luxury asset for their personal use at a fraction of the cost.



Explain some of the real changes you have seen in the vacation home buyer from then to now.

JW: Everyone thought that the relatively low price of a PRC fractional ownership ($300,000 to $500,000) as a substitute for a $2,000,000 full ownership purchase is the exact product our target market desires in these tough economic times.  Unfortunately we can find little evidence to support that assumption. In most cases, PRC sales are off 90% even though prices have been reduced up to 40%. 

Over the past few years, our sales teams have encountered many prospects who were very interested in purchasing at one of our PRCs. They could easily afford the purchase price and annual HOA. In the old days, we closed most of those sales. Not today. And why? The economy indeed has a lot to do with this trend — but it goes beyond that. I hear from PRC marketing professionals that the lack of marketing dollars and the lack of end loan financing are the significant barriers to a revitalized PRC sales program. 

But our research tells a different story: the biggest objection to closing a sales is the inability to monetize their investment of a $300,000+ PRC. Sales prospects want to know that they can resell their PRC in the future at a price that will retain most of its original value. 

Our response — which is now the end result of the economic evolution of the past few years — has been to redesign the fractional ownership program to permit a lower price point with less usage and lower HOA fees to reduce the objections to the real estate liquidity question. We also have adjusted marketing and sales strategies to fit these new buyer challenges. We also recommend that fractional ownerships be bundled together so they can be sold as a full ownership package in the future. It is a version of an ownership model that has served the fractional private jet industry well over the years.



What value adds do you think must be used today to have the buyer take a second look at a Private Residence Club project? 

JW: Many years ago, we introduced the idea of combining the purchase of a fractional ownership interest with fractional golf, yacht, fitness and culinary membership as an important "value add." That is even more important today.

What are the three or four of your favorite fractional projects that you have been involved with? Why are they your favorites?

JW: That is difficult to answer because there are many to choose from. BUT! I have worked at creating substantial sales and marketing formats for The Villas At The Grand Del Mar (Del Mar, CA). These are large residences, and, have five-star amenities and services. Their appearance, whenever I see them, makes me think of being in Renaissance era museums. Capella Pedregal in Cabo San Lucas is unique in that it has all of the design and strategic elements for a successful PRC, which it indeed is. It has the location, the privacy, the ocean beauty, the warmth. For a lifestyle experience, my favorite is Monteverdi in the Val d'Orcia region in Tuscany which centers around the rebirth of a remote 12th century mountain top village with its own private archeology dig. As a beach getaway, the Isle de France on St. Barths is one of my favorites because it is private, and so exceptionally exclusive.

Is there anything else you would want a PRC developer or buyer to know right now?

If you are a luxury PRC developer waiting for an economic turnaround to revitalize your sales program, you may be waiting for quite a while. Our research tells us that the traditional luxury PRC target market is still desirous of making a financial commitment to a lifetime of vacation experiences that fit their needs and aspirations. Many fractional ownership projects are prospering because they recognize that. PRCs which make this transition can be part of that prosperity. This is a process, but unlike in other years, it is a disciplined process that will accrue more durable, less transitory, investment returns in the years to come.
Hotel Isle De France


Isle De France Villa
Susan Kime


The Grand Del Mar Villa Interior