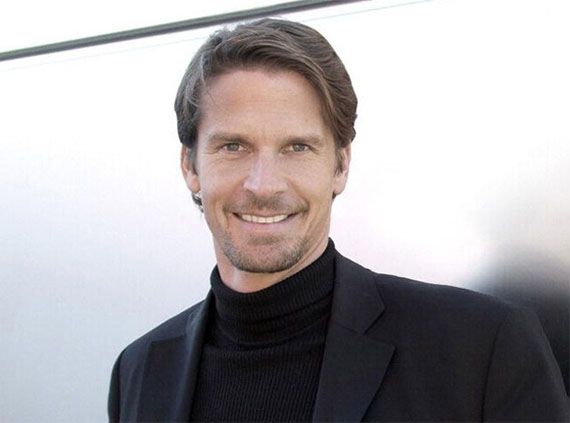 Photo Courtesy of Bentley Motors
Award-winning automotive designer David Hilton is the newly appointed head of exterior design at Bentley Motors Ltd. The announcement of the newest exec to join the ranks of the top luxury car brand came forth this week from its corporate headquarters in Crewe, England.

Mr. Hilton comes to Bentley after having run his own designing company for 12 years. He also brings more than 20 years of experience in automotive design to the firm, having worked on various award-winning projects for both European and Japanese brands. Hilton has previously worked at Ford and with Mazda. Additionally, he was the chief designer at Ford Racing and served as a designer at the Volkswagen Group at VW Autolatina in Brazil. Hilton will report to Bentley's director of design and styling, Dirk van Braecke.

"With such vast experience and creative design talent, David will be a huge asset to the team at Crewe," said van Braecke. "His proven creative excellence will undoubtedly help us build on our current highly successful model line-up and enhance the appeal of Bentley cars to our customers world-wide. I am looking forward to working with him." Hilton replaces Raul Pires, who left the company at the end of 2011 for the Volkswagen-owned Italian design house Italdesign.

"I am thrilled to be joining Bentley at this exciting time. Bentley has a distinctive design language, which reflects the history and heritage of the Brand but remains relevant to today's high luxury customers," said Hilton. "This is a tremendous privilege and opportunity and I hope I can draw on the passion that I know everyone associated with the marque shares and help shape the design of the next generation of Bentleys." Visit BentleyMotors.com to learn more.