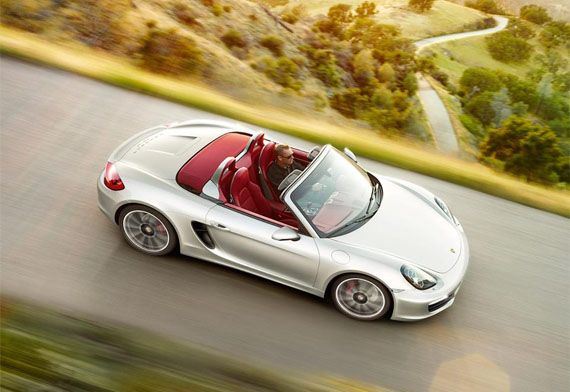 Photo Courtesy of Porsche USA
Apparently, both luxury and non-luxury brand automobiles are on the minds of U.S. consumers in the market for a new car this year, according to results of an ongoing market research study conducted by Phoenix Marketing International. It measures the pulse of the automotive industry with a monthly report that measures the views of 800 consumers who are in the market to buy a new automobile. Information is gathered from 9,600 respondents annually.  
The firm's specialty is its ongoing, monthly brand analysis of luxury and non-luxury brands in the automotive industry. Consumers' reactions to five types of vehicles, which include non-luxury, CUV/SUV, truck,
luxury car
, and luxury CUV/SUV are presented. The report measures U.S. consumers' views on 21 non-luxury and 15 luxury brands/manufacturers.  
While Ford is the number-one top-of-mind brand across the board, Toyota is the only manufacturer of the lot with two brands ranked among the highest top-of-mind automotive brands as a non-luxury and a luxury entry with Toyota and Lexus, respectively.
Luxury automotive brands included in the study are Acura, Audi, BMW, Cadillac, Infiniti, Jaguar, Land Rover, Lexus, Lincoln, Mercedes, Porsche, Range Rover, Saab, and Volvo. Non-luxury automotive brands include Chevrolet, Chrysler, Dodge, Fiat, Ford, GMC, Jeep, Honda, Hyundai, Mazda, and Nissan. Other brands in the mix of non-luxury brands include Mitsubishi, Mini, Ram, Scion, Subaru, Suzuki, Toyota, and Volkswagen.  
"Because of our extensive historical data and continuous tracking from month-to-month, we are able to quickly see the ebb and flow of top-of-mind presence as it relates to in-market promotional activities across the industry," said Kevin Severance, a senior analyst for the monthly study. For more information on the monthly updates, visit
PhoenixMI.com
.