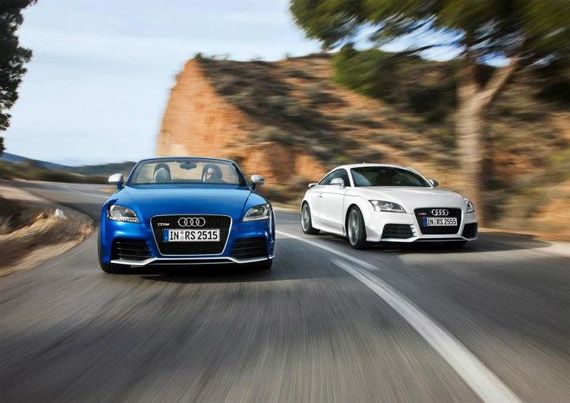 Photo Courtesy of Audi USA
Audiís premium vehicles represented more than 30 percent of the 11,707 new vehicles it sold for the month of July in the U.S. market. The
luxury automaker
ís sales are up 28 percent over July 2011. Nineteen consecutive months of record-setting sales have been recorded to date, and the firm is on pace to set a year-to-date-record for sales in 2012.
Sales of premium-category vehicles, Audiís A6, A7, A8, and Q7 models increased by 20 percent compared to sales in July 2011. The Audi A6 showed the biggest gains with a 66.8-percent increase for the month and a year to date improvement of 123.8 percent.
ďAudi models exude emotion and innovation, and consumers are responding,Ē said Mark Del Rosso, COO, Audi of America. ďA record July [sales] kicks off a second half that will see the brand gain even more sales momentum.Ē
Four models, the A3, the A4, the A5, and the A6, have increased year-over-year sales by 20 percent or more.†The A4 and A5 models at 51.7 percent and 31.9 percent, respectively, followed the A6 for lines showing the most significant upwardly movement.†The good news is plentiful at Audi of America in 2012, as sales of 3,136 pre-owned vehicles in July was the second best July despite the reduced inventory of available models for the Audi Certified program.
The establishment of sales records for the U.S. sets well with the firmís plans to spend $15.8 billion on new products and technologies from 2012 through 2016. For more information, visit
AudiUSA.com
.