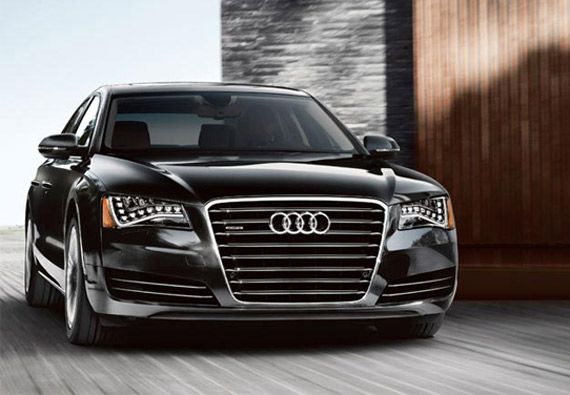 Photo Courtesy of Audi USA
Luxury carmaker
Audi ranked as top overall brand in the recently released 2012 Total Quality Index (TQI) study by the research-based consultants Strategic Vision. Audi, the German-engineered brand, scored 918 out of a 1,000 total points to achieve the noteworthy designation. In the Luxury Brands Priced $40,000 and Above, Audi improved the most over 2011.
The findings of the TQI study are significant to the automotive industry across the board as a whole, as the ratings are based upon information obtained from 45,390 buyers that purchased 2012 models from September to December 2011. The Audi A8 model was named as the overall Best Model and Luxury Car. The A4 model also received top ranking in its category, the "Near-Luxury Car" segment. The A8 model scored 942 out of 1,000 points.
The A4 model rated highest in the category many industry pundits would say is the most significant category, the near- or entry-level luxury segment. It is a vital buying point where many consumers begin their relationship with a particular brand and then proceed upwardly through the product line. The A4 also is the only car in its class to offer an all-wheel drive model.
Audi says its 2013 A8 will retain all the qualities that made the 2012 so well received. Five 2013 A8 models will be available; only two were offered in 2012. The 3.0 TFSI supercharged V6 and 4.0T twin-turbo V8 engines are new for 2013. The V6 engine metes out 333 horsepower and accelerates from zero to 60 mph in 5.5 seconds. The V8 variant does zero to 60 mph in 4.7 seconds while putting out 420-horsepower capacity. Both engines are powered by Audi's own 8-speed, Tiptronic automatic transmission.   
The market research firm, Strategic Vision, has been awarding the top rated vehicles of its annually released TQI study since 1995. For more information on Strategic Vision and Audi, respectively, visit
StrategicVision.com
and
Progress.AudiUSA.com
.