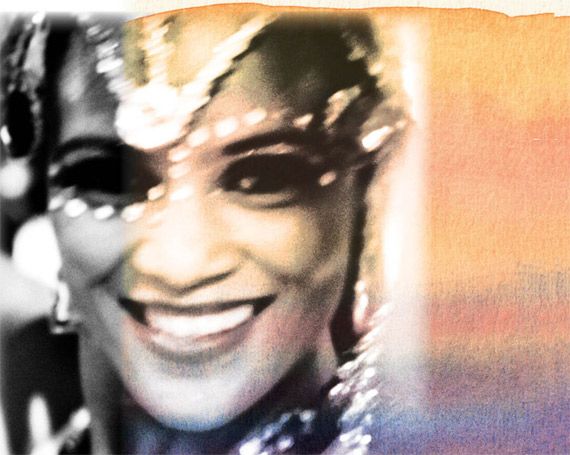 Photo Courtesy of Travel & Leisure Global Bazaar
After a smashing inaugural that impressed even Manhattan's best-traveled socialites, the
Travel & Leisure Global Bazaar
is back for a second annual weekend, September 28-30, 2012. The Lexington Armory will be transformed into a colorful, musical, delicious, multi-cultural party complete with West African drummers and Indian bangle giveaways.
Nearly a dozen celebrity chefs will be in attendance, along with global food trucks, wineries and multiple cocktail stations. New Yorkers without weekend plans will find this well worth the $75 general admission one-day ticket ($125 for Saturday night session).
Note:
No one under 21 will be admitted on Friday or Saturday. The Sunday "Tribe Family Opening" is all-ages; children age 3-13 ticket price $25; children under two are free.
Activity Highlights
Presenting sponsor Delta Airlines will host the Global Sky Club Lounge, with bites by Michael Chiarello and Michelle Bernstein. This is an opportunity for wine lovers to meet
Delta's master sommelier Andrea Robinson
, who curates the new Delta Winemaker Series that was announced last month. Fujifilm will have not only top-of-the-line cameras, but also professional models available for would-be "fashion and travel photojournalists" to test out their skills in the Fujifilms Fashion Lens area. (
Photo Courtesy of Andrea Robinson
)
For those who want to bring a little something home, there's the Global Bazaar Store powered by L-ATITUDE.com—or, for those who prefer to shop for a cause, the Live Worldly booth is selling hand-selected products with stories of where they came from, and a portion of every sale goes to each product's destination of origin.
On the purely cultural front, Taj Hotels is offering "bindi blessings," while the tourist board of Jordan brings in sand sculptors from Petra. Finally, on the purely silly: an indoor zip line, courtesy of Puerto Rico. (
Photo courtesy of L-ATITUDE.com
)
Epicurean Highlights
The list goes on and on, starting with nibbles by celeb chefs including Masaharu Morimoto, Jose Andres, Tim Love and Scott Conant. On the flip side of the gourmet spectrum is a colorful lineup of ethnic food trucks: Nuchas Empanadas, Souvlaki GR and Okadaman, which flies ingredients for its savory stuffed pancakes all the way from Japan.
Destination-specific offerings include the Morocco Spice Market, Dutch cheeses in the Aruba installation, and Mayan dishes in the Belize "Blue Hole Bar." Celebrity Cruises has a decorate-your-own cupcake bar.
As far as beverages go, the tipples this year seem like they might just outdo last year's—difficult though that is to believe. Barbados is bringing the wildly popular Rum Shack back (This was the last party to wind down in 2011). The British Virgin Islands will give some competition, with their own version of a Brit-influenced Caribbean beach bar serving signature Painkillers and other classic BVI drinks. Seabourn Cruises is pouring Nicolas Feuillatte Champagne (paired with Black River Osetra caviar).
Venture to "Mexico" to sample more than a dozen types of authentic mescal. Or if you prefer to go with a household brand, Patron is bringing in its best mixologists for a Global Tasting Installation featuring specialty Patron cocktails. Wine lovers, stop by the Layer Cake tasting bar or the Park Hyatt Masters of Food & Wine experience.
Entertainment Highlights
The can't miss performers hail all the way from Easter Island and will give a riveting Rapa Nui traditional narrative dance in full paint, accompanied by Rapa Nui musicians. From the BVIs comes reggae party band Quito & the Edge. All the other performance troupes are New York based, but they represent cultures across the globe.
The Lion Dance and Martial Arts troupe will give rafter-shaking Chinese Dragon and Lion Dance performances, while Shaan Mutiyaaran Di Bhangra Club resents competition-caliber bhangra beats. New York City salsa band Grupo Irek, fronted by Chino Pons, brings the Latin-Caribbean rhythm, while Flamenco Vivo by Carlota Santana offers the purest Spanish flamenco to be found in North America. Two step companies—the Hungry March Band and Berean Community Drum Line—represent Brooklyn. Asase Yaa African American Dance Theatre will demonstrate various styles of African dance.