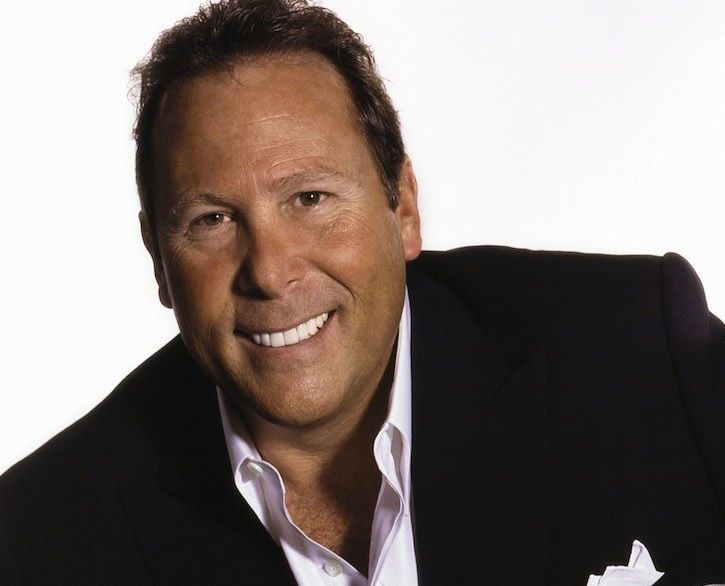 Photo Credit: Gideon Lewin/Diamond Resorts
As with many ideas that have stood the test of time, the original idea of timeshare is a good one. It is the basis for mid level and high-end fractionals, for
private residence clubs
, and, arguably, for many equity and non-equity based destination clubs. The basis is shared use, in which many hold rights to use the property, and each sharer is allotted a period of time where they may use the property. The timeshare idea often involves weeks, whereas fractionals and PRCs often have longer times. Some destination clubs offer up to three months usage. 
This idea was originally put into action in Europe in the 1960's. Soon, many American entrepreneurs saw the great lucrative possibilities in timeshare—after all, much money could be made selling the same residence or condo or hotel room fifty-two times a year. This vacation ownership concept has attracted many resort developers and prominent hoteliers—Starwood, Wyndham, Accor, Hyatt, Hilton, Marriott, and Disney. And, this form of lodging has spawned a variety of products sold on similar partial ownership ideas: cars, planes, boats, condo-hotel units, vineyards, horses and art collections to name a few.
Yet with all of its popularity, there has always been a controversial side. Ironically, the controversy has never been with the original idea, but rather it has been with how the idea has been operationalized, especially with entrepreneurs whose interests were not aligned with the interests of the client, but with the making of easy money. For a number of years, timeshare has had a less than stellar reputation. But there are a few companies whose leaders are committed to changing that reputation.
One of the thought leaders in this field is Stephen J. Cloobeck, Chairman and CEO of Diamond Resorts Corporation and its subsidiaries, that includes Diamond Resorts International. In 2007, Mr. Cloobeck acquired the publicly traded Sunterra Corporation and created the Diamond Resorts International brand, with more than 200 branded and affiliated resorts, over 27,000 guest beds in 28 countries. At present, there are over 650,000 owners, and over 5,000 team members worldwide.
Mr. Cloobeck is widely recognized as an innovator in the global vacation ownership industry. We interviewed him recently, asking him about the evolution and future of the contemporary timeshare industry.
JustLuxe: I have written extensively on the timeshare idea and its product implementation. You and I both know that many of these products have come and gone. Tell me why you think the timeshare idea has survived and what Diamond Resorts has done to keep the idea viable.
Stephen Cloobeck:
The number one reason our model works is its commitment to our guest's satisfaction. If something goes awry, and sometimes things do, our team strives to make it right. Further, on the reception desk is my card, with my email address on it. If there are issues, email me. I will get back to you. Diamond Resorts has been successful due to our service delivery to our guests. They are the leaders, we are the servers.
JL: You know that the concept of timeshare has often had a less than stellar reputation—now, it seems that the timeshare is returning in a better defined, more transparent way. How do you see Diamond Resorts as being part of this newer, repurposed timeshare 2.0?
SC:
I am deeply aware of timeshare's reputation. One of my major goals in being in this business is to be aware of the challenges that used to be associated with timeshare, and to move forward. I always say I am in the memories business, and by that I mean, though our resorts, we can create a legacy of great memories. This is what we are striving toward. Also, it must be remembered that the timeshare industry, even after the early bumps, is a thriving one. It most of our properties we run at 90% capacity. In Miami, we are at 97%.
JL: One dimension that high-end buyers look for in a vacation home product is that of worth, which is a slightly different feel from the idea of value. What are your thoughts on how worth is defined by Diamond Resorts?
SC:
I understand this difference. Our buyers are often motivated by the desire to acquire value in the purchase. They will feel good about their purchase, they can afford it, and they will use it wisely. However, worth has a more subtle meaning. Having a product that is worthy means that, great service delivery, desirable locales, and a transcendent experience can be extrapolated from their vacation ownership. Worth has a deeper, more visceral context, as how the owner spends his or her time is more important than it ever was. It is up to us to make the time spent with us worthwhile.
JL: How do you deal with the challenging mindsets of those owners who are not happy with Diamond Resorts? What do you do and what do the team members do to care for unhappy owners and members?
SC:
Challenges will always exist, but one of our great assets is our human capital. We have a great set of trained team members, who, if they become aware of unhappy clients strive to make things right. 99% of the time, we can do this; sometimes though, to be honest, it just cant be done. In addition, at each of our reservation desks, is my personal business card with my email address on it. The guest or member or owner can email me personally, and I will get back to him or her.
JL: In January of this year, you starred in a CBS-TV program called Undercover Boss. It is a series that has the head of a company go into disguise so he can see what is really going on in his business. What lessons did you learn from this role?
SC:
I learned two really important things. First, my worldview must expand to move beyond the bricks and mortar business. I realized also it must be scalable and consistently scalable enough to include the needs and wants of the guests and all of our team members. We do use 'The Meaning Of Yes' as our motto. My being undercover helped better define how we can say yes more often and with the most profound results. In addition, I realized that my work is a way of life; it is a calling, which goes far beyond being a job description.
JL: Where are you going, growth-wise, next?
SC:
We have just finished the purchase of five new resorts on the Greek islands of Crete and Rhodes. Not only will we receive the resorts, but also 7,400 new owners to Diamond Resorts International. Our growth strategy remains a high priority, as we wish to provide more destination choices to our owners, members and guests. The new resorts are The Village Heights Golf Resorts, Hersonissos, on Crete; the Sun Beach Holiday Club, Ialyssos, on Rhodes; Leoniki Residence, Rethymnon on Crete; Grand Leoniki, Rethymnon, Crete; The Village Holiday Club, Koutouloufari, Crete.