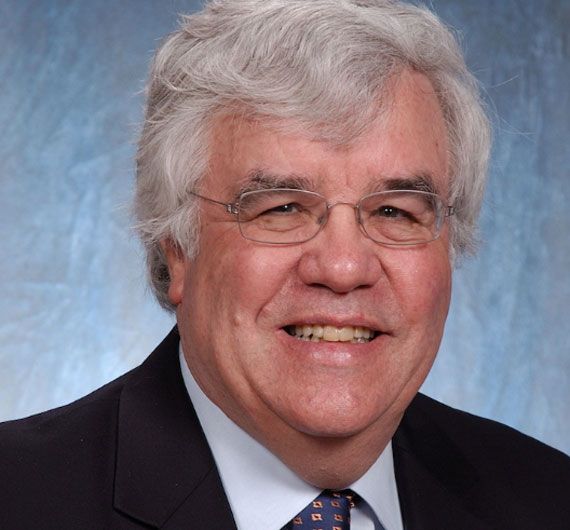 Photos Courtesy of Shullman Research Center
Though entitled
Through The Looking Glass
, Mr. Shullman's extensive, clarifying survey has no relation to the Lewis Carroll book, where time moves backwards, and reality seems truly diffuse. In Mr. Shullman's survey, affluent and luxury attitudes might also be considered diffuse, but quite clear in its presentation of four distinct low to high-end affluent mindsets; compared with the mindset of 61% of the American populace, who make less than $75,000 a year. One of the multiple take-aways is how different in buying behaviors and concerns affluent people are from each other, as well as from those of "average" means. The variables involve income levels of affluence, age, and gender.
Mr. Shullman is no stranger to the affluent research world, as he was the most recent CEO of
Ipsos Mendelsohn
, and was responsible for the Mendelsohn Affluent Barometer, beginning in 2008. Last year, he retired from Ipsos, took a sabbatical, and this year started his own company, the Shullman Research Center.
Through The Looking Glass
is one of the "preview" luxury insights surveys that lay the groundwork for the monthly Shullman Pulse, which will track the attitudes and behaviors of the multiple levels of the affluent, luxury and ultra high net worth populations.
The purpose of this work is to explicate the diversity of points of view infused in the levels of affluence, so that marketers will better understand how to focus their efforts on creating and maintaining best practices for their clients.
This survey was taken online, from February 26-March 6 of this year, and with five sample groups:
A representative "all adults" sample, whose respondents make from under $25,000 a year to upwards of $500,000 or more per year, that comprise 100% of the national population—where 500 interviews were completed


Adults making $75,000-$149,999, comprising 28% of the national population—where 246 interviews were completed


Adults making $150,000 to $249,999, comprising 9% of the national population—where 249 interviews were completed


Adults making $250,000 to $499,999–comprising 2% of the population—where 250 interviews were completed


Adults making $500,000 and up, comprising 1% of the population—where 255 interviews were completed
The subjects ranged from current perceptions of the economy, personal financial goals, top personal economic worries and concerns, purchasing plans for the next 12 months, detailed purchasing plans for buying luxury items, vehicles, watches, jewelry, designer apparel, travel, etc. now and in the next 12 months. There were many other topics covered in the survey also.
In general, here are some of the highlights of the survey, as collated by Mr. Shullman:
The survey shows considerable divergence of thought and attitude depending on HHI (household income), overall wealth, age, and gender


Though many high-end brands have loyal disciples, there are many buying decisions that remain opportunistic for marketers. As an example, according to this survey, Amazon had replaced Wal-Mart as the most popular shopping retailer


Luxury products and services are often bought for the purchasing consumer, rather than for others


The current fiscal issues in Washington weigh heavily on the minds of luxury and affluent consumers, and higher taxes at this year's beginning and even higher taxes before the end of the year will have some impact on their spending


Luxury and affluent consumers are paying greater attention to their physical health


While there is some uncertainty about the future, many luxury consumers are optimistic about the economy and their own financial future
And, while not a complete summary of the results of the Shullman Affluence Pulse, there are approximately 89 pages of data. Some interesting data are gathered below with the high/low percentage ranges of the demographic surveyed. This is a general précis of the report (HHI is an acronym for household income).
Shullman Research Center
has the full report.
First about the economy:
Optimism/pessimism about the economy:
The most optimistic was the "average" population at 37% whose median HHI is about $51,000. The next most optimistic at 34% were the HHIs at $250,000 plus
The most pessimistic was the $500,000 plus
Optimism/pessimism about the economy by gender in the $250,000 level:
Men were more than twice as optimistic as women: 46% vs. women, 21%
Satisfied with their own financial situations:
The $500,000 plus were most satisfied - 80%
The most dissatisfied were the "average" adults at 27%
How these groups foresee their personal financial situation 12 months from now:
With the $500,000 plus HHIs - 80% will definitely or most likely feel they will be better off 12 months from now
Conversely, those whose HHI is at the $250,000 plus range - 30% feel they will not be better off
Age range:
87% of the 35 and under, who are making $250,000 plus feel they will be better off in 12 months than now whereas 57% of the ages 55 and above feel they will be better off in 12 months
Forecasted spending assuming the economy improves—with all the groups, in general will spend about the same—the range no matter the HHI amounts range from 53% to 60%, which means that most of those surveyed will, in general, not spend a whole lot more or less assuming the economy improves
Top worries or concerns about the next 12 months:
#1 The price of gasoline
#2 The impact of Obamacare
#3 Having enough money saved to retire comfortably
Luxury Behaviors
In the future:
Within the $250,000 plus HHI group, the largest percentages were forecasted. Within the next 12 months they plan to:
Travel for pleasure: 88%
Plan to buy home-related furnishings: 96%
Plan to invest: 83%
Plan to buy something luxury-related: 61%
In the recent past:
57% of the $250,000 plus HHI bought luxury products or services, and 70% of the $500,000 plus HHIs bought luxury products and services.
By gender:
59% of women of the HHI $250,000 plus bought luxury products or services; 54% of men.
By age:
47% of ages 35 and under, HHI $250,000 bought luxury products and services, and 52% of ages 55 plus, HHI $250,000 bought.
Where, and how purchased:
At the $250,000 HHI level, 44% bought in person, 33% bought digitally. At the $500,000 HHI level, 49% bought in person, 44% bought digitally.
Likelihood of buying luxury goods and services in the next 12 months:
$250,000 HHI 69% answered yes, definitely; $500,000 HHI 74% answered yes, definitely.
Photo credit: Dragon Images/Shutterstock
After ingesting these data, and we repeat, this is just a small amount, the overall Zeitgeist appears to be a kind of cautious optimism, observed more consistently in the younger, male aspirational respondents, who perhaps were not as impacted as older respondents by the 2008-2009 severe, and to same, traumatic recession—especially by its seemingly overnight and apparently ongoing impact.
It appears that some have recovered, but some are still hesitant, due to the complex nature of the daily push me/pull you of Washington's economic strategies. In most cases, however, the higher income ranges are spending, though many seem to be concerned with the possible tax increases within this fiscal year.
We asked Mr. Shullman about his opinions concerning the results of this "preview" Pulse.
JustLuxe: After you collated the data from all demographic, gender, income segments, what results did you find most surprising and why?
Bob Shullman:
In all honesty, very little in this deck is really surprising to me as I have been tracking and analyzing the affluent and luxury consumers since I assumed responsibility for the Mendelsohn Affluent Survey in late 2007 (about six months before I became CEO of Mendelsohn.) Also the issues we are now tracking in the Shullman Pulse are the logical result of the earlier work that I did along with my team at Mendelsohn after I launched the Affluent Barometer in early 2009 when our clients wanted to understand how upscale consumers had changed after Lehman tipped.
After I left Mendelsohn as of February 1, 2012 for a yearlong sabbatical, prior clients sent me copies the Affluent Barometer which are still being sent to me. Once I was free of my legal obligations to Ipsos, I started doing what I always did, talk to the users and get my arms around the issues that are important to them. That's what the Pulse is all about.
Photo credit: Annette Shaff/Shutterstock.com
JL: Your survey showed that Amazon supplanted Wal-Mart as a place to shop. Ron Kurtz's work (The American Affluence Research Group Fall Survey, 2012) last year showed that Zappos and Home Depot were popular places to shop. What does this say about the relevance of luxury brands and the high end?
BS:
What is not noted very much by the media is that upscale consumers (affluents and luxury consumers) are much better educated than the mass market in the U.S. As such, they understand that the big box stores you cited offer their goods and services at lower prices than most other stores. As far as Amazon goes, it offers virtually "everything" including some luxury items now, and with its Amazon Prime service, it offers incredible convenience again at a very low price.
JL: How did you to collect the market research data? And how did you select those you questioned?
BS:
We used what is called multi-sourcing (a blend of panels). I worked with a group called the Media Ratings Council that audits audience surveys so I actually understand the issues with sampling and how to "control" sampling variation. Once the panel providers understood who was doing the survey and the controls I had put in place, the sample we used was very balanced out of the box.
JL: When is the next report coming out?
BS:
In a month or two.
JL: Will you be doing this once or twice or more a year?
BS:
Monthly once we go "live" because in today's ever changing world, the consumers' plans change very, very quickly.