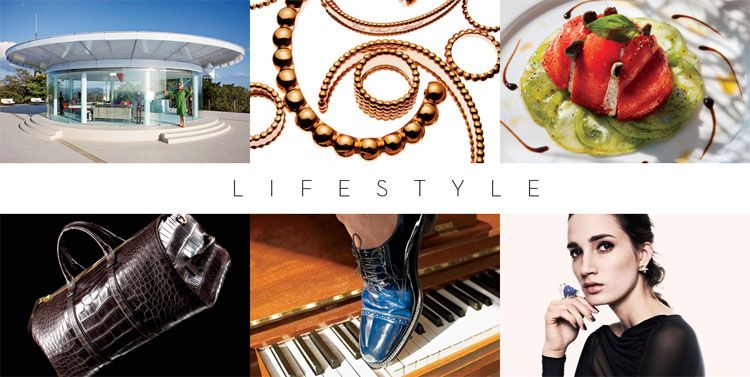 Photo: American Express Publishing Luxury Summit
"2013 is and will be, a big spend year," Dr. Jim Taylor, Vice Chairman,
The Harrison Group
, and main author of the 2013 Survey Of Affluence And Wealth In America, presented at the
American Express Publishing Luxury Summit
this week. "How can we forecast this?" he asked.
"One reason is, because in 2007, the totals in checking accounts equaled about $160B. In 2013, it is $814B, and it is forecasted by midyear it will pass a trillion. This means there is a lot more discretionary spending, many more possibilities for buying in all areas. Indeed, the projection is for $247B in discretionary spending in core
luxury categories
, up 3.4 percent from 2012. And, for the first time since Q1 2011, there are more consumers who plan to increase (14 percent) vs. decrease (10 percent) their spending in the coming year."
Photo Credit: Susan Kime
According to Dr. Taylor, there is no question that the affluent in all dimensions (affluent, core affluent and the one percenter—their median assets range from $1.5M to $7.5M) feel increasingly comfortable with their personal financial health, what one might call there "personal economy." Indeed, 46 percent say their household financial situation has improved relative to a year ago.
However, there is a darker side to their attitude toward the broader economy. Though many are happy with their investments and assets, the core affluent and wealthy are not sure there is a true national economic recovery. Affluent and wealthy consumers are most concerned about the national debt (75 percent), the quality of public schools (71 percent), taxes (66 percent) gun control (62 percent).
Photo: American Express Publishing Luxury Summit
Last year, Dr. Taylor and his group helped clarify three major components that appeared inherent in all luxury purchases: scarcity, legacy and worth, the last being the most nuanced and reflective. This year, Dr. Taylor expanded on what he called the emerging dominance of worth, by discussing the two types of affluent consumer: the Worth Dominant and the Deal Dominant.
"Where the Worth and Deal mindsets differ is in how they use their resourcefulness in the marketplace," he explained. "Worth Dominant consumers are in pursuit of products, services and experiences that separate the sublime for the merely excellent. Deal Dominant consumers are in pursuit of "the deal" where winning margin from brands and retailers is valued more than a set of prerequisites based on details related to quality, craftsmanship and service."
Photo Credit: Susan Kime
Other trends emerging from this worth/deal divergence has deeper implications in the purchasing and owning luxury assets. First, Worth Dominant consumers lead consistently in the purchase and deep appreciation of what and how they buy. Seventy percent say they will treasure their asset for a long time. Seventy-four percent feel they are proud to own it and sixty-five say it is personally meaningful.
These data seem to point, according to Dr. Taylor, to an idea about self-presentation, and how a luxury item serves as a mnemonic or a memory hook, or a reflection/refraction that allows the owner to be reminded of what matters most. Or as Dr. Taylor said, "Luxury is not always an exposition of objects to the public. It is often a self-exposition. And one that is often comforting, and relaxing. The purchase of a luxury good is also and often a reward for hard work, defining how lucky they are and finally, buying and not quarreling over price."
Photo: American Express Publishing Luxury Summit
Other significant points have emerged as to how the Worth Dominant define luxury. It appears that the Worth Dominant feel that, "true luxury is about the tiny details...and the overuse of the word 'luxury' diminishes the concept as a whole. Sixty-three percent say that new products that are defined as luxury just are not. Promotion of luxury is about appealing to personal sensibilities that align with personal passions, lifestyles and a desire to inform and confirm the self."
The last takeaway, and arguably one of the deeper root systems of worth itself, is Dr. Taylor's assertion that empathy plays a great part in what promotes and actually sells luxury. As he maintains, "the artistry of a truly worthy product—like any great painting—must allow people to find themselves and the values they hold in the products and services they seek...Brands that merit true work must inspire empathy in order to truly capture the worth of the self, the worth of loved ones...Empathy is more than creating an emotional connection; it is an emotional virtue that must be found in the product or service itself."