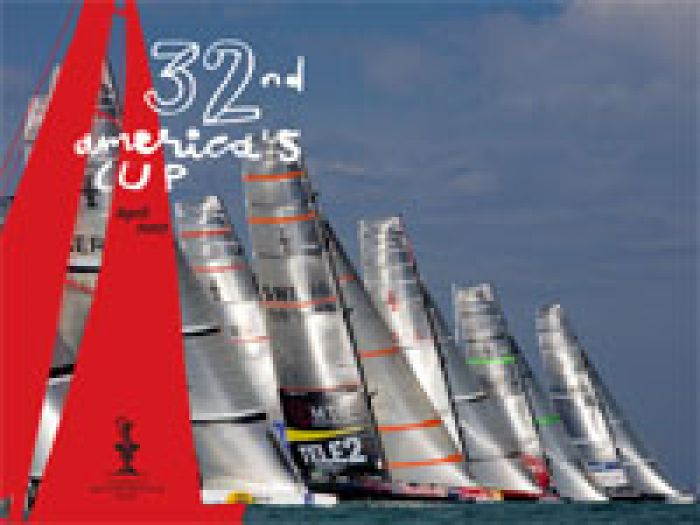 Luxury Entertainment:
Louis Vuitton is linking up with the BBC to bring the best of the world's greatest yachting competition, the America's Cup and its qualifying tournament the Louis Vuitton Cup, to an international audience.
The roll-out to the 32nd America's Cup began last week when the 11 competing syndicates unveiled the heels of their various yachts, a key moment given that fractional changes in design can make huge differences in performances during actual races.
Vuitton plans to sponsor a series of short film reportages and full-length programs on the competing challengers, who will be competing in Valencia, Spain, where the reining champion, Alinghi of land-locked Switzerland has chosen to defend its title.
Vuitton, the most profitable luxury brand on the planet bar none, will be working with BBC World, the UK network's international arm, which expects an estimated global audience of 65 million per month to tune into events in Valencia.
The 11 challengers begin round robin qualifying races in the Louis Vuitton Cup on April 16. The winner gets the honor of then racing against holder Alinghi in direct competition for the America's Cup, whose debut race is scheduled for June 23.
Since it was won in 1851 by the schooner America - hence the race's name- the competition has grown in reputation to be regarded as the single hardest international sports trophy to actually win. Only three nations have achieved success.
Through the Louis Vuitton Cup, the French luxury brand will sponsor "Sailing Update," a sailing roundup on the BBC World's regular Sport Today show.
This year challengers have come from as far apart as China, United Arab Emirates, South Africa, Sweden and Italy - where Luna Rossa of Prada brings a major fashion component.
"For years the America's Cup remained an Anglo-Saxon event. Thanks to the new European, African and Asian challengers, and thanks notably to our partnership, the cup has by now acquired an international dimension" This agreement with BBC World corresponds to our new era: to share our passion for the Cup with a large international audience," enthused Vuitton President Yves Carcelle.
Added BBC Global sales director Jonathan Howlett: "This tri-partite agreement constitutes an ideal partnership. BBC World touches the same target market as that of Louis Vuitton."
BBC World is broadcast in 200 countries and territories worldwide, reaching 1.3 million hotels globally.
Find more information on the Louis Vuitton Cup on
Justluxe
.
April 11, 2007- By Godfrey Deeny
Courtesy of Fashion Wire Daily