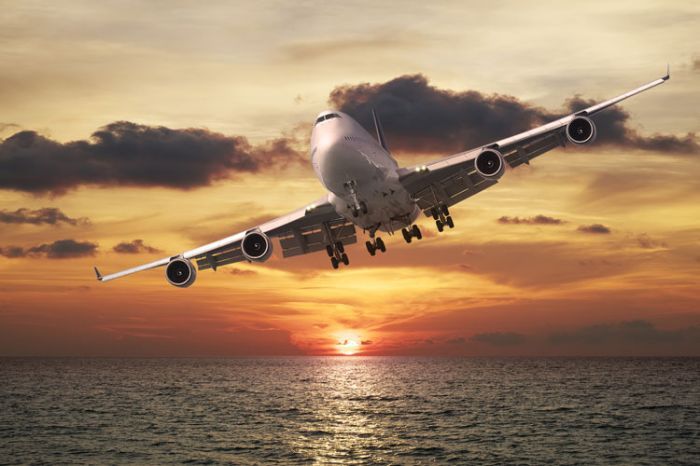 Photo Courtesy of Shutterstock
A new study dealing with global travel intentions and new consumer travel trends was published last week. It was commissioned by
VISA, Inc.
and Millward Brown, a well-known international market research firm, completed the data gathering. It was conducted between November and December 2012, and based on online and offline surveys with 12,631 travelers aged 18 and above. It consisted of 25 markets in Asia Pacific (Australia, China, Hong Kong, India, Indonesia, Japan, Korea, Malaysia, Singapore, Taiwan, Thailand), Europe (France, Germany, Russia, U.K.), Africa & Middle East (Egypt, Kuwait, Morocco, Saudi Arabia, South Africa, UAE,) and the Americas (Brazil, Canada, Mexico, USA). And with that said, the results are hopeful, as well as complex.
Photo Courtesy of Shutterstock
Because the study has 189 pages of comparative data, I will collate what seems to be most relevant and will relate in general to the U.S. travel market. One of the many things quite interesting about this study is that it includes younger populations, starting at age 18 and moves to ages 45 and beyond.
A relevant finding is that the U.S. travelers surveyed plan to spend 40 percent more on their next international travel excursion in comparison to what they spent on their last trip — as opposed to non-U.S travelers who plan to spend only 4.6 percent more on their next trip.
Photo Credit: Justin Hunter Pearls
Also, a primary motivation for the U.S traveler, or what he or she is looking for in international travel, is to learn about and explore different cultures. According to this new study, using online review and booking sites, 38 percent chose destinations rich in cultural experiences. Carrying this further, other purposes for future travels include 29 percent of those surveyed want to spend time with friends, while 8 percent wanted to have a
beach holiday
.
Photo Courtesy of Abercrombie & Kent
Further, the U.S. traveler likes to travel farther, so air travel is preferred, even though travel for the long haul rather than short haul is eleven hours in contrast to the global average of seven hours. Due to this longer distance preference, it was found that U.S. travelers spend longer in their destinations than the global average: 72 percent versus 67 percent, respectively. Forty-one percent of U.S. travelers also tend to choose quality hotels, four stars and above, which is higher than the global average of 39 percent. Also, travel is usually done with family and spouses for U.S. travelers.
Photo Courtesy of Shutterstock
However, those in the 25-44 age range are willing to spend on better travel accommodations during their shorter stays, whereas those below 25 years old, look for budget accommodations by staying at a friend's house, hostel or B&B.
Other findings of this study showed that most U.S. travelers feel the need to stay connected to others while they travel, and keep memories of the cultural places they visit. Thus, for them, the camera is as important as a phone. It is good that many phones have substantial camera components.
Photo Courtesy of ThinkStock/John Rowley/Jupiterimages
In a paradoxical piece of data, it was found that while the U.S. population surveyed travel to many countries, they are not open to traveling in East Africa due to safety and health concerns. Uganda, Kenya and Tanzania are not on the destination list. But those islands off East Africa, the Maldives, Seychelles, Mauritius, and especially Madagascar, are promising destinations.
Wherever they go, however, U.S. travelers are more likely than their global counterparts to use credit cards while traveling internationally (81 percent versus 74 percent). Citing cash as cumbersome to carry around, most bring minimal cash during trips. According to the study, having control over their expenditures and security are the top two reasons why U.S. travelers use cards (70 percent). Results further show that Americans enjoy treating themselves while on vacation, with dining (29 percent) and retail (24 percent) accounting for the majority of their travel spends.
Photo Courtesy of Visit London
Other Important Travel Data Revealed in Study
Top five destinations traveled in the past two years:
United Kingdom – 22 percent

Canada – 21 percent

Mexico – 21 percent

France – 16 percent

Italy – 13 percent

Top five destinations intended to travel in the next year:

Mexico – 11 percent

UK – 9 percent

Canada – 8 percent

Italy – 7 percent

Australia – 4 percent
Photo Courtesy of SeanPavonePhoto/Shutterstock



Leisure trips will increase:

94 percent of those surveyed in the U.S. intend to travel for leisure three times in the next two years

96 percent of the affluent populations surveyed will take four leisure trips in the next two years

92 percent first time travelers surveyed will take three leisure trips in the next two years

99 percent of frequent travelers surveyed will take six leisure trips in the next two years
Check out the full report and previous reports here.
Photo Courtesy of SeanPavonePhoto/Shutterstock



Finally, it became apparent that the Internet has become a virtual travel agent, at least for now. U.S. travelers rely heavily on the Web for planning their travel — 79 percent vs. 71 percent of international respondents. The differences increase during the booking phase, when Americans are about 20 percent more likely to use online sources than their global counterparts. Americans cited travel review websites, service provider sites and other online sources as their most trusted online resources, with the ability to compare prices, as the most important factor in selecting what site to book through.