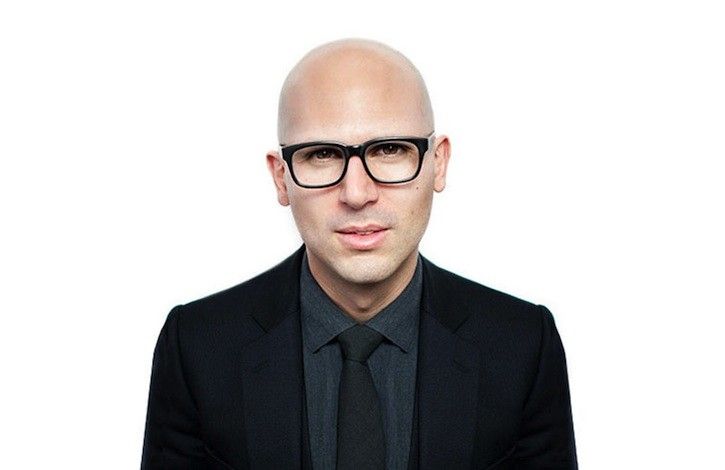 Photos Courtesy of RO New York
Rony Zeidan is the Founder and CEO of RO New York—a strategic, multi-disciplinary, full-service luxury design/advertising/branding agency with a global awareness—that partners with clients to translate brand stories visually through advertising, product and package design, web design, online communications and in-store and event presentations.
He has written many articles for Luxury Society, and has presented at many luxury conferences. His awareness of the evolution of high-end branding, how to refresh fatigued brands, and how to use multi-platform story layering are just a few of the strategies he has used successfully in his company bandwidth. We recently interviewed Rony in his penthouse office located in the historic Flatiron District in New York.
JustLuxe: Much recent affluence research deals with the difference in purchase behaviors between the worth dominant and the deal dominant luxury buyer. The worth dominant really does not care how much things cost, they are interested in passion investing, or how well the product is crafted, and how well it relates to personal legacy. In your branding work on a multi-platform basis, do you see this apparent difference? If so, are there diverse cultural and socio-economic perspectives to this difference?
Rony Zeidan: There is no single template or formula for defining or justifying this difference, and I think that worth vs. deal may be related, if anything, to gender differences and as you say, cultural ones. It would be difficult to put consumer purchasing behaviors into worth or deal dominant, in my opinion. The gender differences are huge, as creating branding nuance through layering is different, or so it seems, between men and women. In general, women need more of a context, more complicated layering so they can often see themselves inside the story and using the product, and men, well, often they look at a product, and either like it or not and buy it or not. There is some subtlety in selling brands and brand stories to men, but not as much as for women.
And then, as you say, there are socio-economic differences also. It is obvious that the socio-economic differences often lie with the Nouveau Riche vs. old money, but even that is not what you may initially think. The Nouveau Riche, getting back to worth vs. deal, still look for the bargain, but this is not an obvious search. Whereas old money, as many are aware, are looking for history, depth, classicism, all equaling worth in the brands they buy. If it is a deal, that is fine, but if it's not, that is fine also.
JL: What about from a cultural perspective?
RZ: From a cultural perspective, the idea and reality of luxury of, say, China, relates luxury to social and familial parameters within brand stories, whereas other countries still have the "I am worth it!" view, buying products for themselves only. Yet both tend to buy material with a Made in U.S. tag. Many Chinese companies, and other companies internationally, are family businesses, and creating complimentary brand platforms for family businesses is a bit different from creating them for corporate business entities.
In all cases, however, what we as multi-platform brand specialists must do is pull out the relevant story or stories, which infer emotional connections, from the brand, and depict how the stories look and feel to the consumer. Sometimes our clients are not completely aware of how they are perceived by those who purchase what they sell. It is our job to clear their vision to better see and feel what the consumer does.
JL: Sculpting great stories is certainly a crucial part of your luxury branding. When clients come to you with a brand that needs refreshing, what is your process of decanting the vision, then the story, behind the brand, and how do you refresh that vision?
RZ: We recently worked with a smaller brand, one that had been around for awhile, Colette Malouf, a luxury brand that created high-end hair ornaments and accessories. Ms. Malouf had something very special and beautiful, but she was used to seeing her brand just one way. We spent a lot of time with her, as she wanted to refresh her design concepts, but what we did was something different, at least to her. We want her to tell her story, from the beginning: who she was, where she came from, how she became interested in this aspect of fashion. From her story, we extrapolated authentic, and attuned story threads that helped us redesign the logo, the color palette and the essence behind her brand. What we did was re-engineer her brand DNA, which was really exciting!
JL: Part of a great luxury branding firm is to start unlocking compelling emotional connections within the brand story, especially as regards to legacy, worth, scarcity and a type of interpersonal/brand resonance. How do your platforms work together that provide these connections?
RZ: I think a good example of how the platforms work especially in the layering aspect of the work we do is our work with Swarovski. This is both a family company and a corporation, and our assignment was do an omni-channel market refresh, but what this really meant was to create a brand message on all platforms that was young, edgy and cool. No more heavy crystal harking back to grandmother's jewelry and chandeliers. So we took on a different methodology to create a different market aesthetic. We created a website travel story that changed destinations each month.
The theme was of a young woman traveling to different international destinations each month, it was a light, young lifestyle feel, as she wore different Swarovski jewelry pieces each month. There was also an in-store component with a passport that could be activated, and a sweepstakes that was associated with this story also. It appealed to aspirationals, and at the end of the day, the whole Zeitgeist was not about the product specifically, it was about the feel and the emotional story connections associated around the product. And it was successful. We were told that over 70,000 new consumers had come to Swarovski because of this new, youthful sense and sensibility. The story resonated, which is everything.
JL: In fashion branding, how does your company define and refine the concept of authenticity? And many believe that fashion often (not always!) defines a kind of personal artifice?
RZ: Well, fashion can mean many things. We work at creating a great degree of authenticity, not artifice. I think if you love great design, color, and feel, and you are being honest in your fashion decisions, you are being authentic. Artifice is often in the eye of the beholder.
JL: On your site you say, "All the luxuries of online shopping might not trigger the consumer to click the 'buy' button, but can easily create a desire that translates into a store purchase once the selected product is tried on. That's the one missing link for holy grail of e-commerce shopping, and remains to be explored in the near future with technology's evolution." I wonder if you have ever used augmented reality in your work, and if you haven't, what do you think of this strategy?
RZ: Oh, yes I do know and understand augmented reality! I think it is still more of a marketing ploy than any important technological innovation. I still think there are innovations still to be discovered in e-commerce that translate into great in-store experiences.
JL: How do you see the trend of collaborative economics work within the structure of luxury branding or does it at all? The collaborative economy is a trend gathering steam in 2014, it involves the concept of products that allow for greater community such as Airbnb, Bitcoin, and Uber.
RZ: It is an interesting question, the concept of collaboration within the bandwidth of luxury branding. I am not sure there is a connection, except with loyalty/reward programs, and points programs that AMEX and other large corporations use. It does not mean that luxury will not have a greater collaborative, democratic element in the future, but I don't see it happening right away.
JL: Do you see new trends emerging in the luxury branding world? If so, what are they and how do you see them taking hold in 2014-2015?
RZ: People ask me this all the time, and I have said the only thing I see in a consistent way is the pendulum swinging back to a time where buyers and sellers, consumer and brand creators want to engage in a greater conversation, sometimes begun online, sometimes not. But they want to experience the product before and when they buy. You can get a virtual sense of such a thing online, which is often the first cognitive thread of the experience, but many want to continue the brand conversation viscerally, offline, as they want to see, smell and touch it. The buying experience is not totally virtual anymore, nor is the selling experience actually.