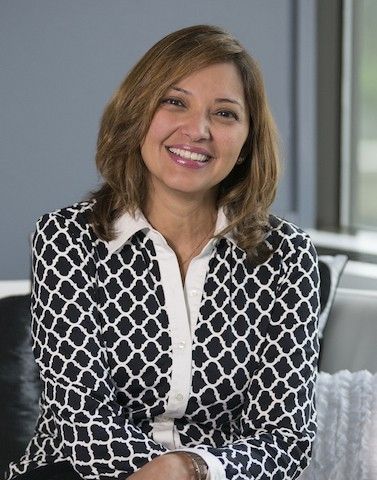 Photos Courtesy of Marriott International
Tina Edmundson is Global Brand Officer for Marriott International's luxury and lifestyle brands portfolio including The Ritz-Carlton, The Ritz-Carlton Reserve, EDITION, Renaissance, Autograph Collection and Moxy Hotels. Her leadership includes defining and executing global brand and operations strategy for the entire luxury/lifestyle portfolio including more than 300 hotels in 38 countries. She also plays an important role in the future development of the portfolio around the world, working closely with the company's global development team.
Marriott has recently recast its brand in a multiplicity of ways, creating new interest in its 18 brands. The New York Times reports that Marriott expects more globally-minded millennial consumers, the GenY (those born between 1980 and 2000) to account for a third of business-room nights in the US by 2020.
Thus, the new Marriott marketing and advertising concept, "Travel Brilliantly," reflects a revivified focus on a new young, global traveler where the focus, as Arne Sorenson, CEO of Marriott said recently, "is not the status of the travel but the richness of the experience." I recently talked with Edmundson about how luxury is being woven into the new brand messaging of Marriott.
JustLuxe: I am interested by the number of luxury brands that JW Marriott has now, I would like to focus on the brand similarities and differences between The Ritz-Carlton, Bulgari and the JW Marriott Marquis. I believe the last is newest. What are some similarities and differences in brand and messaging focus?
Tina Edmundson: *Actually JW Marriott does not have multiple brands because the Marquis is not technically a separate brand within JW. It is a designation reserved for select downtown properties within the JW Marriott portfolio that exemplify the brand's design, service and technology standards. There are two of them, one in Miami and the other in Dubai. Actually the JW Marriott Marquis Dubai is now the tallest hotel in the world.
But back to your question; within the luxury space, there are global travelers who gravitate toward different dimensions of the luxury travel experience. Within the JW Marriott portfolio, there is a strong focus on well-being. There are sensory programs, and a high presence of spa and well-being experiences. This is not to say that our other brands are not well-being oriented, but the JW portfolio has that as a specific focus. With the Ritz-Carlton, our brand focuses on bespoke, perfect, intuitive service to the guest as defined with our Ritz-Carlton motto: "Ladies And Gentlemen Serving Ladies And Gentlemen." And with Bulgari, the luxury traveler really knows what the Bulgari Brand stands for, and that's what they want—an elegant, edgy sometimes, but always young, experience. And right now, we have three Bulgari's: Milan, Bali, and London, but there are three to four others in the pipeline.
JL: I am curious as to Marriott's plans of expanding even further into China and the Far East, and expanding the JW brand and the other luxury brands in that area also.
TE: Across our portfolio, most of the new build expansion is in China and in Asia. And in Africa. We have 195 hotels across 10 brands in Asia, however for the luxury focus, we have 42 hotels across two brands, The Ritz-Carlton and the JW Marriott in Asia. We are also growing Africa, with our newest in Lagos, Nigeria.
JL: In addition to The Ritz-Carlton, Bulgari and JW Marriott, please explain a little about the Autograph Collection. This is also a type of luxury, but defined in a surprising, more lifestyle/experiential way.
TE: Yes! With Autograph, there is a growing segment of the luxury population looking for luxury experiences that are non-branded, yet deeply meaningful. We talk about Autograph Collection as a COLLECTION…and not so much a hotel brand. It is rare you will actually see the word AUTOGRAPH when you go to an Autograph Collection Hotel.
JL: You have an Autograph Collection hotel in Taos, NM, a town with such a sense of history, art, and literature. Could you explain a little about this choice of destination?
TE: A great example! And with a town like that and others similar…it would feel inauthentic to have a branded hotel there. So it has to feel really like it's an integral part of the destination. And with this brand, it is much less about the physicality of the hotel and much more about the brand coming to life within the context of the destination and the specific lifestyle experience brought to life within that destination. There are 60 Autograph Collection hotels now, but in a couple of years, we see there being a hundred. Also, with the JW Marriott, there are 60 now, but we see 90 at the end of 2015. And there will be more Ritz-Carlton's to come also, *100 by 2016. So Marriott's luxury and lifestyle portfolio has a robust development pipeline for the foreseeable future.
JL: So what it looks like you are doing is not actually reinventing the brand, but infusing it, scaling it outward with a more contemporary texture, allowing both Boomer and Millennial to feel at home in one or more of your brands. Great architecture and interior design could be considered the true art of this infusion. Could you explain how to keep the hotel interiors and exteriors refreshed, so that this infusion is consistently seductive to the young, global luxury traveler?
TE: We have lists of architects and designers that we vet constantly. For each brand, we have lists of preferred designers who know the design strategy for each of our brands. The only exception is for our EDITION brand, we have Ian Schrager pick the designers. But all details, all designs, everything that touches the brand and the guest experience is part of the complex design strategy.
JL: The general view of the components of a luxury property or product is often considered as scarcity, legacy and worth. Could you explain how the Marriott Luxury brands enhance these dimensions and others for the global luxury traveler as well as how the new brand infusion carries them forward?
TE: Our brand perspective is much more than logos and communication; in our business, what we sell is really the experience. There are basic elements to this experience, and how we tie it together is the art of it, we tie the service to the experience to the brand. Our core values on which our Marriott luxury experience definition is based, is the same for all of our guests, no matter what age. It has to be authentic, as our guests are world travelers, accomplished in their fields. It has to be crafted, which means each detail has been carefully considered, and it has to be intuitive. We create an uncluttered space where the guests are at home physically and aesthetically, we also know what guests need before they ask. We tie our core values to our service, to our lifestyle experience, to our brand message by creating a great hospitality tapestry from all the threads. We do it well, it is a beautiful thing.
(***UPDATE 4/21/14 10:55 a.m. — Per the request of Marriott International, certain changes to the interview have been made to reflect a more accurate picture of the brand.)