By James Rothaar Jan. 7th, 2013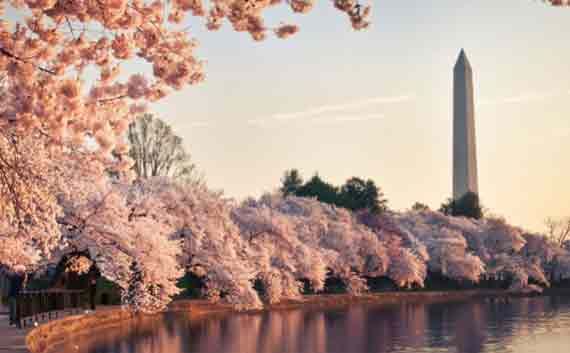 Photo Courtesy of Hyatt Regency Washington
The Hyatt Regency Washington is inviting travelers to experience a historical event in a most luxurious fashion. The deluxe hotel on Capitol Hill hotel has two ultra-premium weekend packages centric to the Presidential Swearing-in Ceremony, the Inaugural Address, the Inaugural Parade, and the various inaugural balls and galas honoring the President of the United States. The luxury hotel is offering a $70,000 Presidential Entourage, and a $30,000 Historic Capitol Hill package between January 18—21, during the inauguration weekend trip. Front-row access to the Capitol building and the inaugural site are just the beginning.
The Presidential Entourage Package includes four-nights in the hotel's Presidential Suite. With two connecting guestrooms, the suite sleeps up to six guests. The Historic Capitol Hill Package is ideal for a couple. It offers the same amenities in a more intimate setting. Guest will be greeted at the airport by a limousine and brought to the hotel. There will be a welcome reception, hosted by the hotel's general manager, in a private lounge at Article One, the hotel's signature restaurant.
The hotel's executive chef, Ary Schalick will tap into finest food selections indigenous to that nation's capital. The culinary expert will oversee the preparation of selections from artisanal meats, cheeses and breads from the Eastern Market, cupcakes from the Georgetown Cupcake, and seafood from the Maine Avenue Fish Market, and fresh baked lavosh breads from the Penn Quarter. The packages also include a daily breakfast-in-bed and an en-suite dinner, personally prepared by Chef Schalick and accompanied by wine pairings selected by John Davenhall, the hotel's director of food and beverage.
The Presidential Entourage package also includes six tickets to the All American Ball, which is held in the hotel's Regency ballroom. The gala event will feature all-night dancing, six bands, a variety of dinner buffets, and an open bar. Prior to the ball, guests will receive one-hour massage treatments and professional hairdressing. Gentlemen will be indulged with grooming and shaving services in their room. On departure day, guests also will receive a gourmet to-go lunch and then be driven by limousine to the airport.
James Rothaar
As an independent contractor, James has written content for Justluxe.com and other leading online luxury lifestyle magazines. Rothaar previously served as the senior-tenured staff writer for JustLuxe, having worked with the digital magazine since 2005. He resides in Jacksonville, Florida, and works as an independent marketing consultant and a freelance writer. James Rothaar has an MBA degree...(Read More)