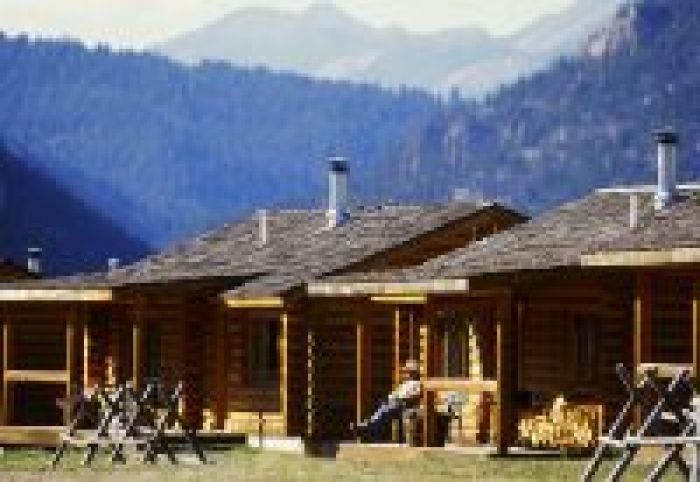 Luxury Travel:
How do you decide where to stay during a particular vacation? Do you choose the hotel overlooking Central Park, one with a view of the Golden Gate Bridge, or do you choose tradition over view (say, a Chinatown of sorts)? How much does price affect your decision? I am an avid traveler and, above all else, I prioritize the experience of my location; where will I best understand the history, culture, and people of the area I am vacationing? I have my own word for it: "experiation." It's a simple merging of both "experience" and "location," but its connotations are profound.
Many travelers love having their every whim catered to, pampered hand and foot. It's a vacation after all and, in addition to experiencing new people and places, we want to relax and rejuvenate. I love backpacking from one remote location to the next as well as the incomparable luxury a five-star resort can provide, and everything in between. Traveling is traveling but, depending on how you go, individuals can have completely different experiences in the exact same location. Your "experiation" in Bangalore won't be the same at the Leela Palace Hotel as it would be at the Terrace Garden Guest House. The former is much fancier than the latter, but which best affords you the opportunity to immerse yourself in the culture? Many factors come to play when choosing the right place to stay, but for me, experiation really is the decision maker. That's why, when confronted with the question of "Where to stay?" in Montana, I choose the 320 Guest Ranch.
Montana: The Last Best Place. Montana alone evokes images of untamed wilderness, rugged mountains and vast plains, and cowboys who are as tough as this landscape. Montana is rich in history and natural beauty, a place with warm people and cold winters. 320 Ranch is the epitome of experiation for me; an excitingly modern and well-appointed guest ranch whose roots grow deep within Montana's cultural traditions and values. And it's downright beautiful. If Montana is the last best place, then the 320 Ranch is the last best place to vacation.
Named "one of the world's top 100 destinations" by LIFE Books' "Dream Destinations," the 320 is Montana's premier year-round ranch destination. Begun in 1898, this historic property is situated along two miles of the famed Gallatin River and only five miles from Big Sky. The 320 Guest Ranch offers 87 sleeping rooms within 59 luxurious and modern cabin accommodations, log homes and a mountain chalet. The property offers superb dining at the 320 Ranch Steak House with an emphasis on exquisitely prepared big game cuisine.
Close to world-class downhill and cross country skiing at Big Sky Resort and Moonlight Basin, 320 Guest Ranch offers a full range of seasonal recreational activities such as horseback riding, trail hiking, rafting, sightseeing, mountain climbing, hayrides, sleigh rides, snowmobiling, and my personal favorite, fly fishing (some of the world's best). Being only five miles from the boundary of Yellowstone National Park and sandwiched directly between three world class trout streams in the Gallatin, Yellowstone, and Madison Rivers, it's no coincidence that I chose to hold my exclusive "Wine on the Fly" fly fishing event here. With four elite Napa Valley wineries playing host to 50 guests, only beautiful accommodations and friendly staff would do when I was looking for the very best. They also have experienced wranglers and horse experts on staff, to cater to everyone from the experienced rider all the way down to, well, people like me. There are enough activities here to keep the whole family happy for your entire stay. Neither you nor your kids will want to leave, but you'll definitely be back.
What makes everyone fall in love with the 320 Guest Ranch? Is it their pristine riverside setting on a gorgeous 320 acres of "real Montana?" Is it the beautiful Western-style log cabin lodging that calls to mind classic Montana in a modern setting? Is it the friendly and attentive staff who clearly want you to enjoy every aspect of your vacation? Maybe the endless list of possibilities to keep you exploring and entertained no matter how long your trip? Yes. It's all of these, and much more. The 320 Ranch is well-deserving of all of its praise. Come here and you will not be disappointed. Come here for the experiation of a lifetime.
Brian Lamborn
JustLuxe
Contributor
OutdoorWineAdventures.com