By Kellie K. Speed Jun. 3rd, 2011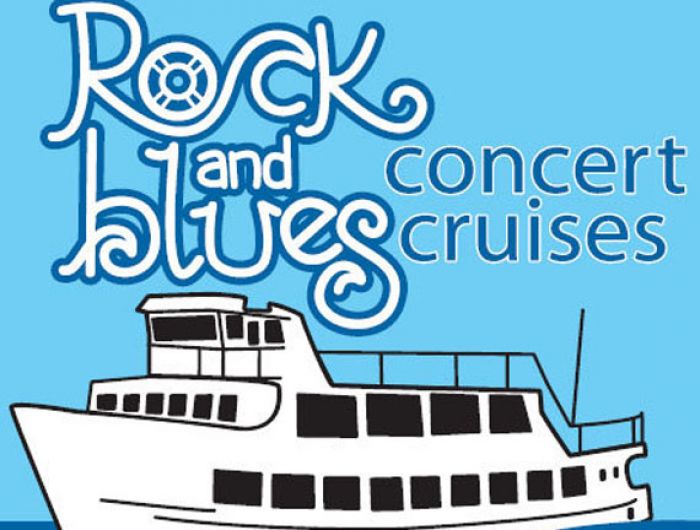 Photo Courtesy of Rock and Blues Cruise
Summer in Boston officially arrives this weekend with the first Rock and Blues Concert Cruise setting sail on Sunday, June 5, with Celtic bands Carbon Leaf and Enter the Haggis.
Next week, there is an all-ages cruise featuring two a capella acts - Ball in the House and Overboard - along with a locally based R&B group AHMIR. Ball in the House has performed on NBC's TODAY show, CBS's The Early Show, and America's Got Talent.
They are also the voices behind the KRAFT Cool Whip TV and radio commercials. Their unique combination of soul, pop and R&B influence their versions of cover songs from artists like Stevie Wonder, The Temptations, Bill Withers and Smokie Robinson and even contemporary artists like Ne-Yo, Usher, B.o.B and Bruno Mars.

Overboard has performed at American Idol's annual summer camp and on the CBS Early Show's A Cappella Quest. The band will feature songs by Gnarls Barkley, Rihanna and Sara Bareilles, as well as classics like "Stand By Me" and "In The Still Of The Night."

AHMIR is a local male R&B group that has used their success to bring awareness to several charity organizations including Lucy's Love Bus, Haiti Relief Fund, American Red Cross, American Cancer Society, Words Matter, Kevin Youkilis Hits for Kids, and many more.


A portion of the proceeds from next week's special all-ages family friendly cruise will be donated to Lucy's Love Bus, an Amesbury based charity that works to ease the suffering of pediatric cancer patients through therapeutic therapies such as massage, acupuncture, and therapeutic horseback riding. Other bands scheduled to perform this summer include the Ryan Montbleau Band, The Alternate Routes and Adam Ezra Group, Nate Wilson Group, Beatlejuice and Entrain.

All cruises are held aboard the Provincetown 2 operated by the Bay State Cruise Company out of the World Trade Center Pier. For tickets or more information, visit RockandBluesCruise.com. The three hour cruises board at 2 p.m. and depart at 3 p.m. but be sure to check the website for more details.
Kellie K. Speed
As the Boston city guide editor for JustLuxe, Kellie Speed is a native Bostonian and a freelance writer/editor/copywriter with more than 20 years expe...(Read More)