By Kellie K. Speed Nov. 16th, 2011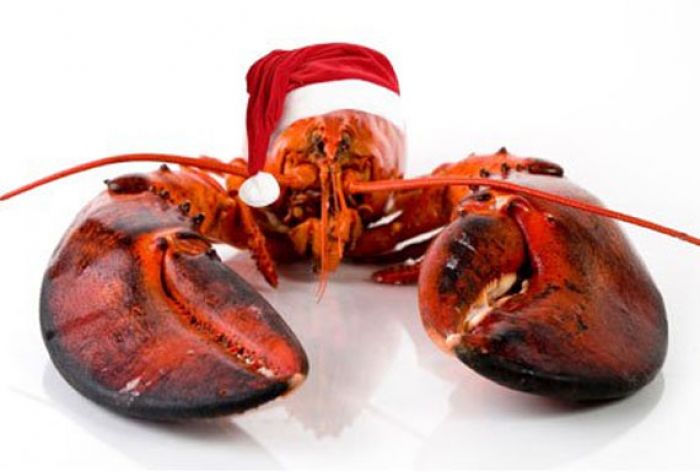 Photo Courtesy of Get Maine Lobster
Some New Englanders love this time of year when the cool weather approaches, but it also means the days of sitting in the sun with a lobster roll are long past — until now.
Get Maine Lobster has introduced a variety of gourmet seafood packages just in time for the holiday season. Whether you are hosting a party or would like to give a taste of year-round summer to that special someone on your list, they will love the fresh seafood that will arrive right on their doorstep.

From a lobster feast for two to a surf and turf dinner, the company offers something for everyone this season. Direct from the mid-coast of Maine, where every Bostonian knows the sweetest lobsters in the world are found, the lobster and seafood is hand-selected and shipped overnight.


Get Maine Lobster specializes in gourmet products including crab cakes, lobster cakes, lobster pie, mussels, clams, clam chowder, seafood chowder, beef and Maine whoopie pies. We sampled the delicious lobster pies, which are shipped frozen and come four to a package. The pie was chock full of lobster meat, including large pieces of fresh claw meat combined in a creamy savory sauce topped with a flaky biscuit crust. Retail price is $130.95 for the shipment.

If you are looking for a nice dinner to share with a companion, don't miss the Maine Lobster Feast for Two, an indulgent combination of two 1.5 pound lobsters, two pounds of mussels and two whoopie pies for $115. There is also a delicious Surf & Turf package with six 5-ounce filet mignons and six 5-to 6-ounce lobster tails for $212. For larger parties, don't miss the Maine Lobster Feast for Four, which includes four fresh, live lobsters, four pounds of fresh live mussels, four crab cakes and four classic whoopie pies for $245.

Get Maine Lobster is based in Scarborough, Maine and can be reached at (207) 370-2397. To place an order online, visit GetMaineLobster.com. We are sure you will be glad you did.


Kellie K. Speed
As the Boston city guide editor for JustLuxe, Kellie Speed is a native Bostonian and a freelance writer/editor/copywriter with more than 20 years expe...(Read More)