By Kellie K. Speed Mar. 8th, 2012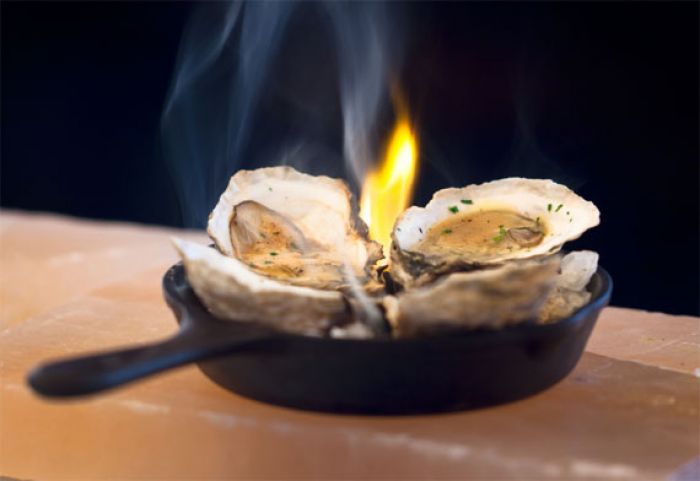 Photo Courtesy of The Ritz-Carlton
In Boston, there are
top chefs
who have dabbled with both seafood and barbecue but none has ever tried the fantastically delicious combination that Chef Andrew Yeo has created at Artisan Bistro — grilled oysters with rosemary brown butter.
As executive chef at the Ritz-Carlton, Boston Common, Yeo has not only designed, but perfected a recipe that is sure to have Bostonians, and travelers alike, lining up for more. Chef Andrew assumed his new role as executive chef of The Ritz-Carlton, Boston Common just a few short months ago, coming to town from The Ritz-Carlton, Orlando Grande Lakes. While working at The Ritz-Carlton Millenia Singapore, Yeo competed against other chefs for the Singapore Chaîne de Rôtisseurs and was awarded Outstanding Young Chef. before moving to the United States.
Here, he was responsible for the entire food and beverage culinary operation for The Ritz-Carlton Golf Resort of Naples prior moving to Orlando. We chatted with the chef recently to discuss his inspiration in the kitchen, his must-have ingredient in every kitchen, and how he came up with the idea for his famed grilled oysters.
See the full interview with Chef Andrew Yeo in our
LuxeEpicure
section!
Kellie K. Speed
As the Boston city guide editor for JustLuxe, Kellie Speed is a native Bostonian and a freelance writer/editor/copywriter with more than 20 years expe...(Read More)