By Kellie K. Speed Apr. 19th, 2012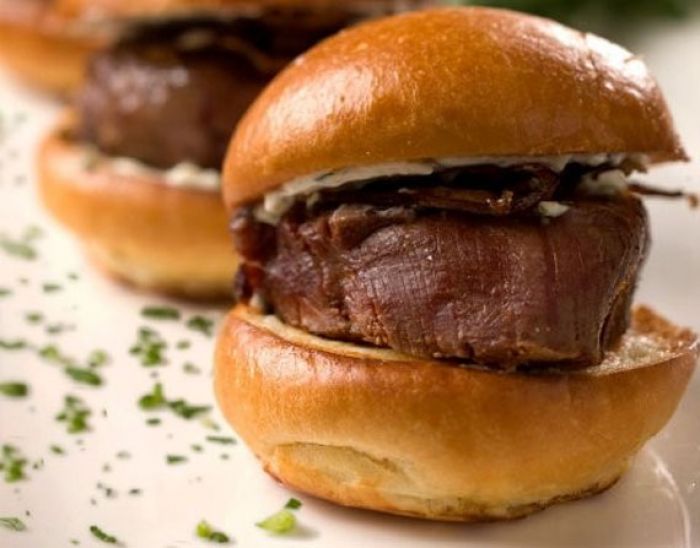 The Photo Courtesy of The Capital Grille
The
Capital Grille
has recently introduced its spring "Plates" menu, featuring three new selections, including asparagus soup, shrimp and piquillo peppers with crisp Bomba rice and grilled spring vegetables. We couldn't wait to schedule a visit to the Burlington location. From this menu, you can customize your afternoon lunch by choosing from nine "plates" offerings which include soup or salad as well as a sandwich and a side, all for just $16, which just might be the best lunch deal in town.
When we arrived, Roberto, who was our extremely friendly and attentive server from our previous visit, rushed over to greet us and we enjoyed catching up with him and wishing him all the best on his recent engagement! This visit, our equally welcoming server Michelle presented us with a warm basket of fresh rolls and informed us of the restaurant's third annual Artist Series Wine Event. Diners will be given the opportunity to order a $75 bottle of limited edition 2008 Cabernet Sauvignon, which is hand-crafted at Napa Valley's Freemark Abbey Winery.
For every bottle sold, The Capital Grille will donate $25 to the Share Our Strength non-profit organization, helping to end childhood hunger in America. The full-bodied wine has notes of black cherries, black currant, plum, vanilla and dark chocolates. The beautiful bottle's label was created by Missouri-based artist Julie Agee and features a combination of colors and abstract lines to reflect the complexity of the
wine
.
We ordered from the spring "Plates" menu, starting off with a cup of clam chowder, which was loaded with tender fresh clams and chunks of potatoes served in a creamy chowder (we like to kick it up a notch with a dash of Tabasco sauce).
For entrees, we sampled the mini tenderloins cooked to medium rare perfection, topped with our requested cheddar cheese (traditionally served with Bourin cheese), wild mushrooms, and served with a side of crispy, golden truffle fries. You can also order off the traditional lunch menu, which includes dishes like French onion soup, chopped salad with chilled shrimp, The Grille's signature cheeseburger, rib eye steak sandwich with caramelized onions and Havarti, or the lobster and crab burger.
We loved the sweet and spicy combination of the shrimp and piquillo peppers with the crisp Bomba rice dish that arrived in a hot Staub skillet accompanied by a side of grilled spring vegetables (a flavorful combination of zucchini, mushrooms, and summer squash). Desserts here simply should not be missed. We shared the light, creamy trio sampler of ice cream that featured scoops of homemade vanilla, chocolate and strawberry, along with mini chocolate and vanilla cookies.
The Capital Grille is located at 10 Wayside Road, Burlington, MA. For reservations or more information, call (781) 505-4130 or visit
TheCapitalGrille.com
.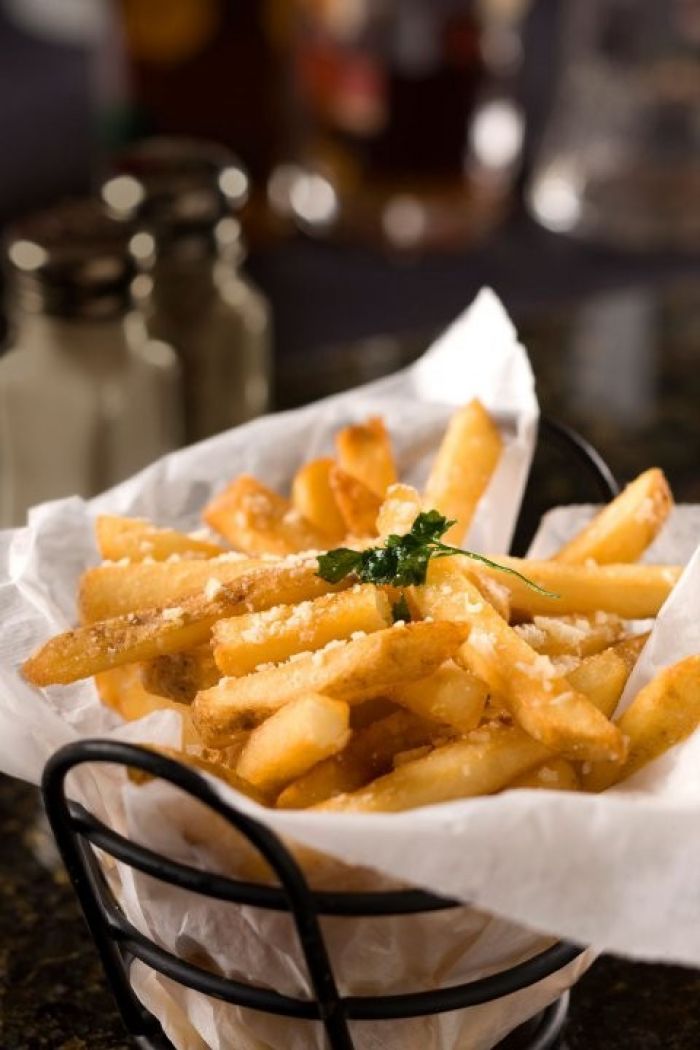 The Capital Grille
Kellie K. Speed
As the Boston city guide editor for JustLuxe, Kellie Speed is a native Bostonian and a freelance writer/editor/copywriter with more than 20 years expe...(Read More)