By Kellie K. Speed Jun. 4th, 2012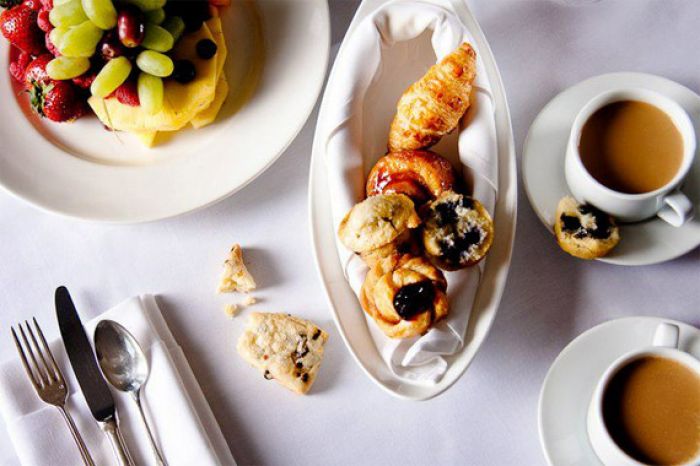 Photo Courtesy of Mooo Restaurant
Boston has some
great spots for brunches
but for the best one in the city, head over to Mooo restaurant tucked inside the XV Beacon hotel. Where else can you find a bone-in Delmonico, served with eggs? The steakhouse is located on the lower level of the luxurious XV Beacon boutique hotel in the heart of Beacon Hill. The hotel, which occupies the site of the Bromfield Mansion, was built in 1722 by wealthy Boston merchant Edward Bromfield.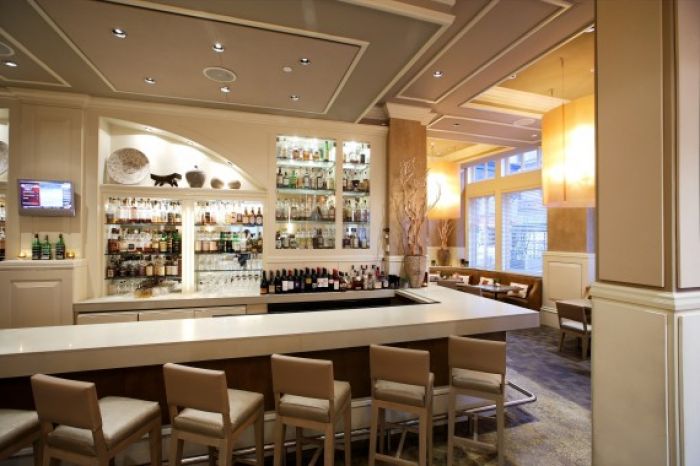 Mooo Steakhouse
The hotel offers a variety of upscale amenities, including
Lexus
courtesy cars with complimentary service throughout downtown Boston. (We love their new pet pampering program where 100 percent of the pet fee is donated to the MSPCA). But back to the brunch. Chef and owner Jamie Mammano has created a hidden gem with this beautiful steakhouse. Especially when it comes to the brunch menu, which includes everything from French toast and lump crab omelets, to eggs Benedict and a classic New York sirloin served with two eggs any style.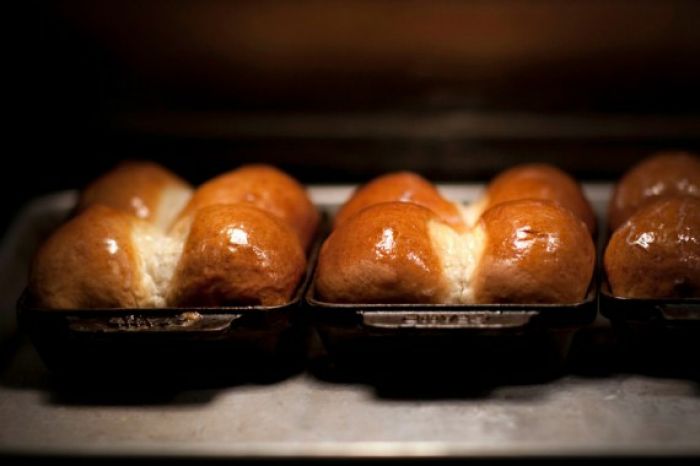 Our friendly server, Renner, greeted us with a small Staub pan of addicting warm banana bread with melted butter oozing over the top to get us started. The brunch here features an excellent variety of breakfast and lunch options. The restaurant received an unexpected party of 23, which Renner also attended to, while our impressive and consistent service remained flawless. For appetizers, we ordered a sampling of the East Coast oysters from Wellfleet.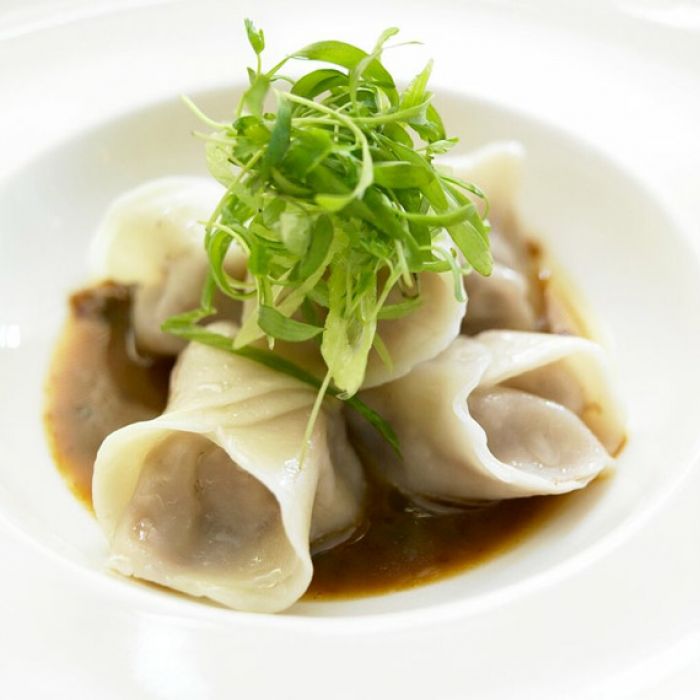 The fresh and briny bivalves were enormous, served with a side of spicy cocktail sauce and slices of lemon. The American Wagyu dumplings were topped with scallions in decadently rich sauce. Renner paced our dining experience perfectly allowing for just the right amount of time in between dishes. He suggested we sample, and we were glad he did, the enormous duck confit and potato hash with honey mustard and sweet dried cherries accompanied by two sunny side eggs.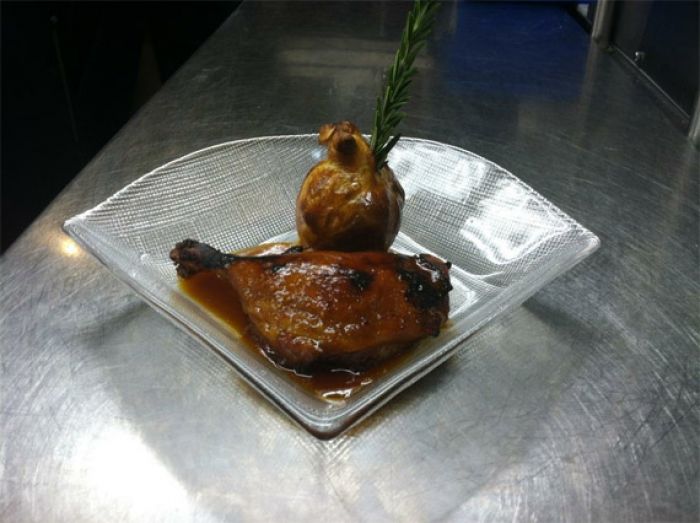 We couldn't resist ordering the rich bone-in Delmonico, a colossal 24-ounce cut, which arrived cooked to a medium rare perfection with two eggs over easy and a side of crispy home fries. Be sure to check out the massive wine cellar with intimate dining room on the lower level, available for private bookings. Mooo is located at 15 Beacon Street in Boston.
For reservations or more information, call 617.670.2515 or visit
MoooRestaurant.com
.
Kellie K. Speed
As the Boston city guide editor for JustLuxe, Kellie Speed is a native Bostonian and a freelance writer/editor/copywriter with more than 20 years expe...(Read More)