By Kellie K. Speed Jun. 29th, 2012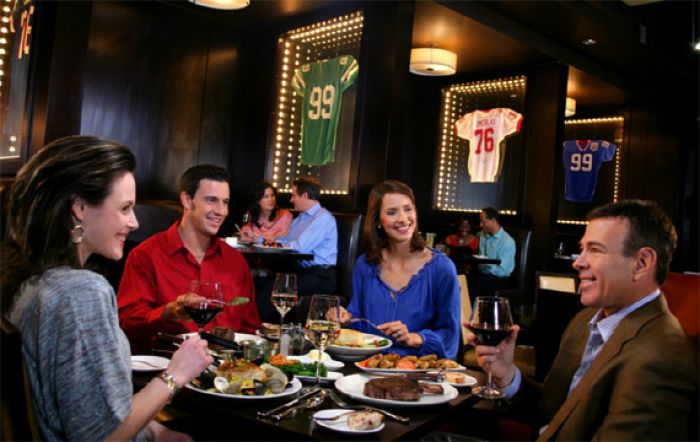 Photo Courtesy of Fred & Steve's Steakhouse
Two former pro football players have come together to create one of the
best steakhouses
in southern New England: Fred & Steve's Steakhouse located at Twin River Casino in Lincoln, Rhode Island. Owners Fred Smerlas and Steve DeOssie opened the restaurant about five years ago in this small slots casino located less than an hour from Boston.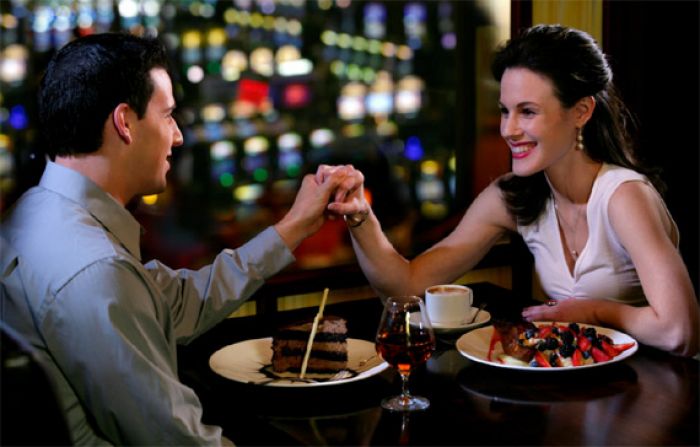 The restaurant is located on the second floor of the casino so you can try your luck at everything from a penny to a $5 slot machine before heading upstairs for dinner. We were seated in a window table that overlooked the bustling gaming casino below. Our friendly servers, Joe and Errol, were extremely attentive and very knowledgeable about the extensive menu offering us suggestions and listing the day's specials.
We started off with the special appetizer of the evening: seafood stuffed mushrooms. The delicious caps were overflowing with fresh scallops, lobster and crabmeat. The Blue Point oysters were fresh and served with a side of spicy horseradish sauce and a slice of lemon. Other appetizers included chilled jumbo shrimp, Alaskan king crab legs and eggplant rollatini stuffed with ricotta and parmesan cheeses.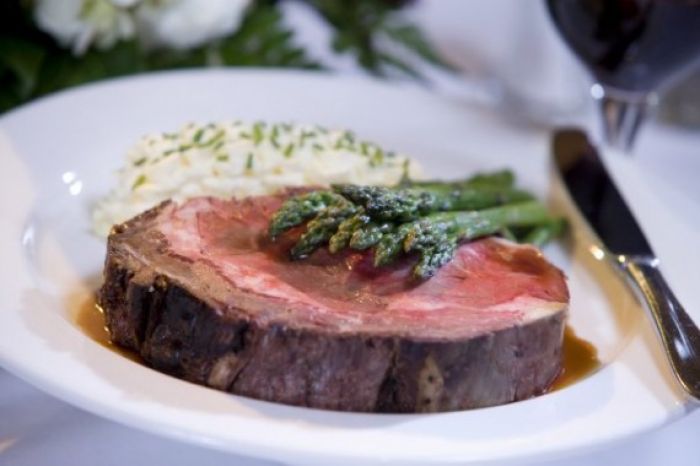 Fred & Steve's Steakhouse
Pair up a bottle of J. Lohr cabernet with the gigantic bone-in double cut prime rib and you will know you have arrived. We loved this enormous mouthwatering cut, which was cooked to a medium rare perfection and further complemented by a side of creamy horseradish sauce. The 16-ounce well marbled New York sirloin was just as flavorful and seared on the outside to give it a delicious grilled taste. Sides are large enough to share—we sampled a huge bowl of creamy lobster mac and cheese, velvety smooth creamed spinach and crispy fried tobacco onions.
While steaks are the name of the game here, Fred & Steve's also offers a good variety of seafood dishes, including lemon crusted swordfish with poached mussels, lobster ravioli, stuffed shrimp and seared ahi tuna.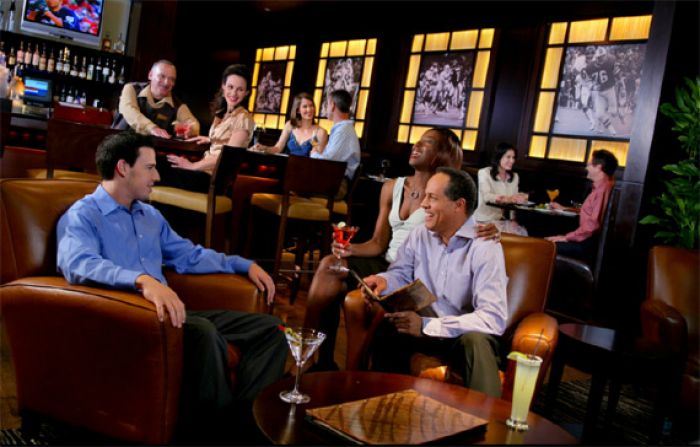 The restaurant also offers some great dinner deals, including a three for $33 special menu available Sunday, Wednesday, Thursday and Friday. They have also recently introduced a Spring Classics Menu, which features everything from Salmon Tropical with coconut shrimp served over rice with strawberries, blackberries, blueberries and a citrus glaze to Veal Medley with shrimp and scallop in a pink brandy sauce. Fred & Steve's Steakhouse is located at 100 Twin River Road in Lincoln, Rhode Island.
For reservations or more information, call (401) 475-8400 or visit
TwinRiver.com
.