By Kellie K. Speed Jun. 19th, 2012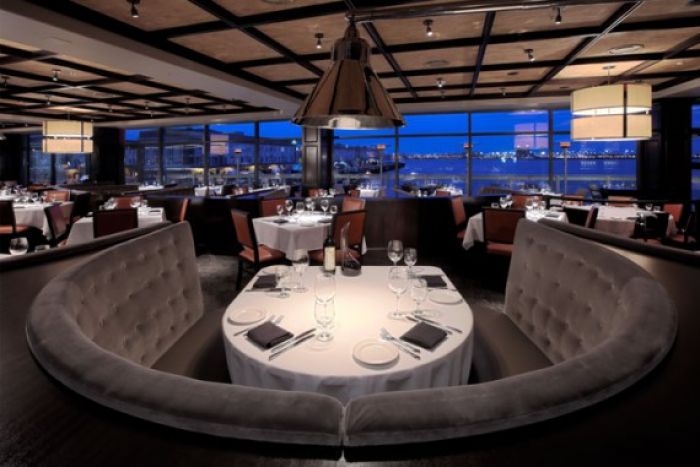 Photo Courtesy of Del Frisco's
Del Frisco's Double Eagle Steak House has recently introduced a new lunch menu that includes everything from seared ahi tuna salad and sole Francese with lump crabmeat to traditional steakhouse fare.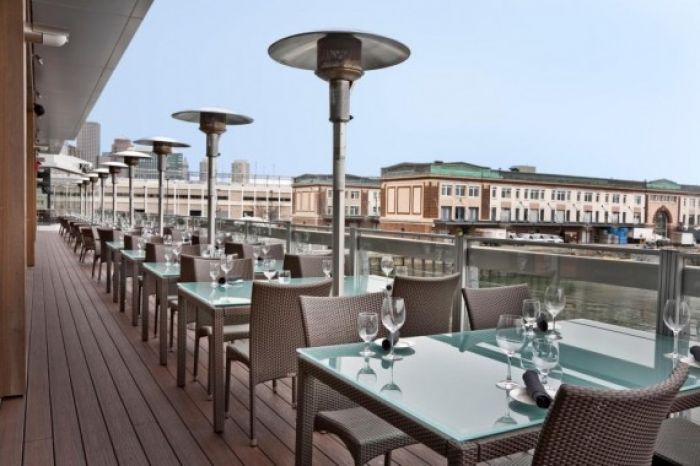 Del Frisco's
We were excited to check out the new menu Executive Chef Derek Barragan has prepared. If you are looking for a reasonably priced alternative, don't miss the "Business Lunch" offerings for $23 that includes the choice of a starter and entrée along with a side dish.
Del Frisco's
The main lunch menu features everything from seared ahi tuna with shaved Napa cabbage and arugula with mango, chilled noodles, toasted almonds with tomatoes, avocado and a ginger sesame dressing; lamb chops with a mozzarella orzo cake, sautéed spinach finished with a basil chimichurri; prime rib Milanese with baby mixed greens, roasted red pepper and tomato finished with an orzo and basil dressing and sole Francese with lump crabmeat, baby arugula, cherry tomato with a lemon chive beurre blanc.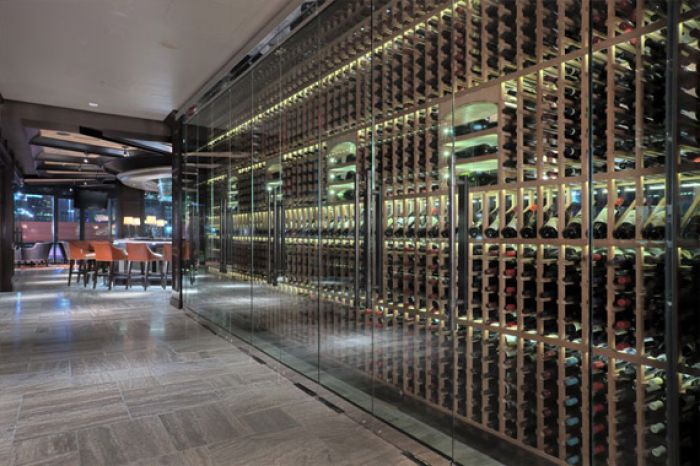 Our welcoming server Derrik greeted us to the Liberty Wharf location and quickly got us started with a bottle of Justin Vineyards 2009 cabernet. The breathtaking view from this location is just unbeatable with floor to ceiling windows that overlook Boston Harbor. The restaurant is located adjacent to the Bank of America Pavilion and there is outdoor seating available so you can listen to a concert being held next door while dining on some of the best steaks in town.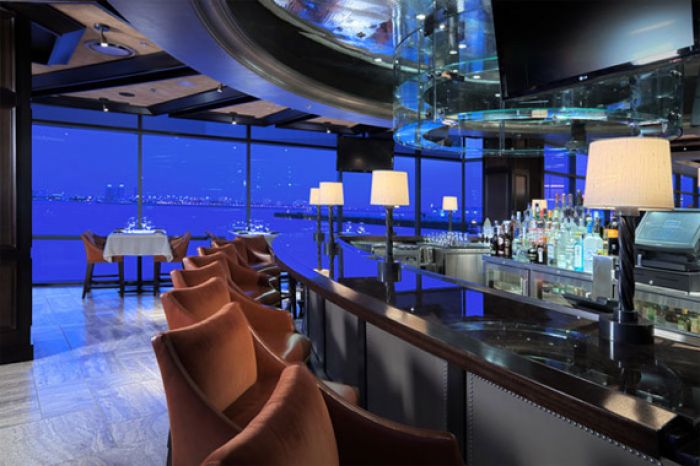 Derrik suggested the Shanghai style fried calamari and we were glad he did. The signature appetizer is lightly fried and tossed with a sweet chili glaze, crisp bean sprouts, cherry peppers and crushed peanuts and scallions. The shrimp cocktail should not be missed here—six enormously fresh pieces arrived with perfectly portioned cocktail sauce already on them.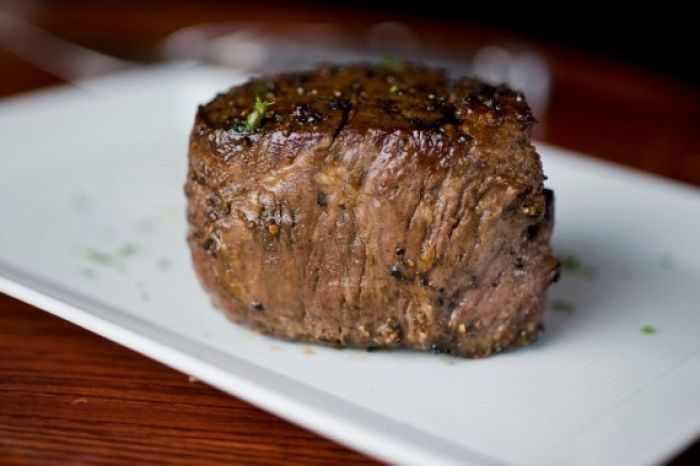 Del Frisco's
For entrees, don't miss the filet medallions—three tender and juicy cuts of filet mignon arrived atop scallion mashed potatoes complemented by a side of crisp thin green beans topped with a tangy lemon butter sauce. There is also a limited dinner menu available so we could not resist ordering the signature seasoned bone-in filet served with a side of lobster mac and cheese. This just might be one of the best steaks in the city—cooked to a mouthwatering medium rare perfection.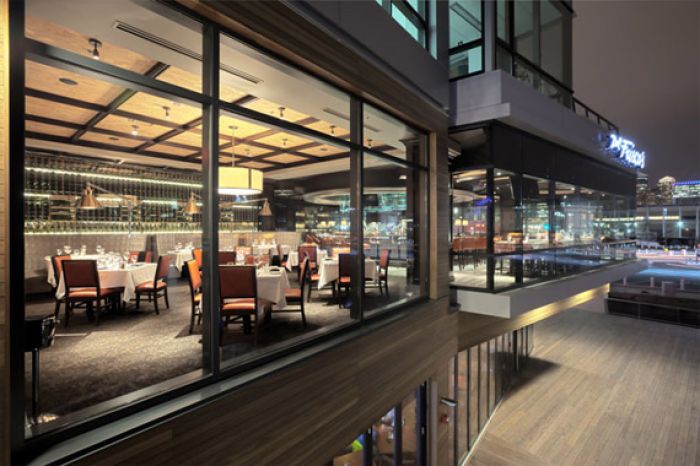 Del Frisco's is also hosting a scotch dinner on June 22 for $150 per person and a Samuel Adams beer dinner on July 27 for $85 per person. Del Frisco's Double Eagle Steak House is located at 250 Northern Avenue, Boston. For reservations or more information, call (617) 951-1368 or visit
DelFriscos.com
.