By Kellie K. Speed Oct. 5th, 2012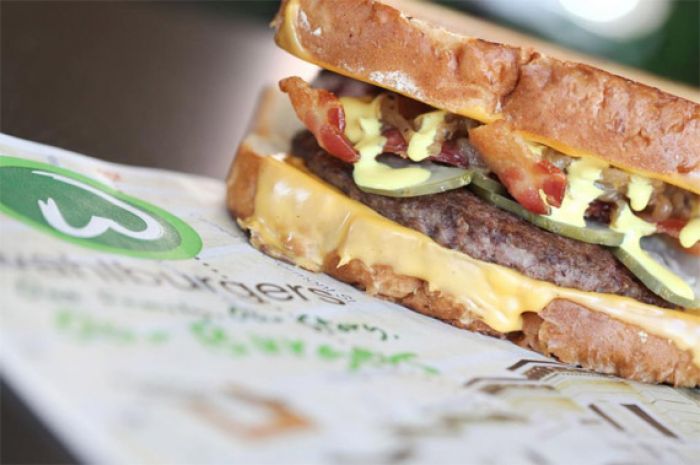 Photo Courtesy of Wahlburgers
There are burgers and then there are Wahlburgers. Yes, they are named after those famous Wahlbergs, Mark, Donnie and their locally known and equally famous chef brother Paul. But the burgers here really do speak for themselves. Along with his celebrity brothers, and family friend Ed St. Croix, Paul has launched his second restaurant venture in Hingham known as Wahlburgers. Whether you come for a quick burger (there's a fast casual side) or table service dining, you can nosh on everything from a Thanksgiving burger to a salmon burger.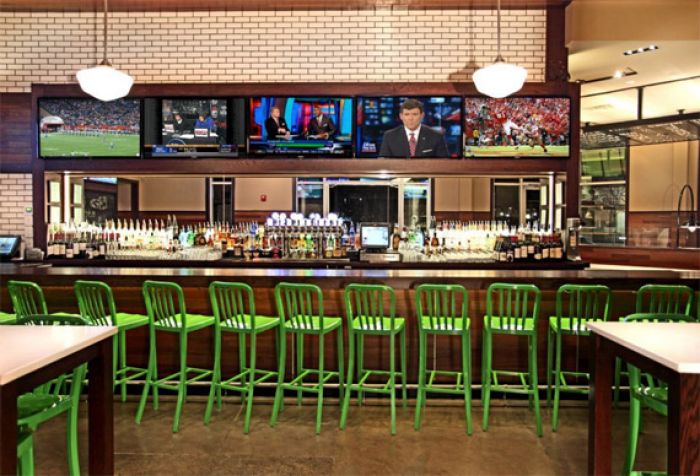 We sat up at the bar for an early evening dinner on a recent Friday night. The restaurant was filled to near capacity with parents enjoying burgers and adult frappes while kids snacked on hot dogs, fries and sodas served up on paper plates at two communal tables. Service here was tremendous as attentive servers and even General Manager Kevin St. Pierre made their rounds ensuring everyone was enjoying their meals.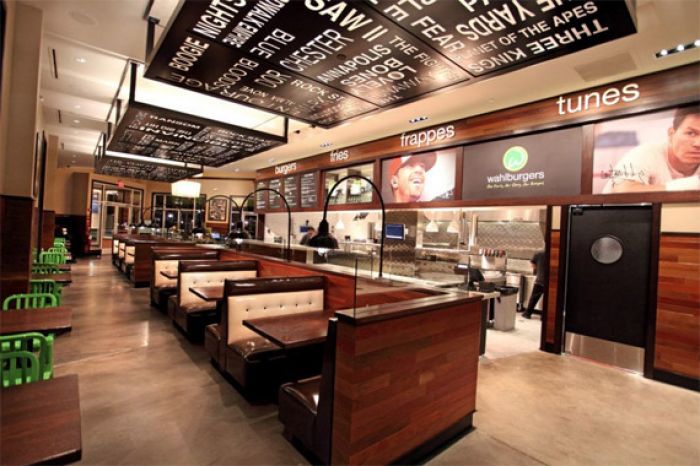 As soon as you enter the restaurant you will immediately step back in time with its retro modern design of bright green chairs, Brazilian wood, cement floors and walls lined with TVs showing sports games, movie premieres and clips from local movies that Paul's brothers have appeared in like
The Departed
and
The Sixth Sense
.
The Our Burger is a juicy, five-ounce ground beef patty comprised of chuck, brisket and short rib which adds some nice flavor to a traditional burger, topped with lettuce, tomatoes, pickles, onions and their very own Wahl-sauce. The Thanksgiving burger is one of our favorites—a mini turkey day dinner wrapped into one, made with ground turkey, stuffing, orange cranberry sauce, roasted butternut squash and mayonnaise on a homemade bun.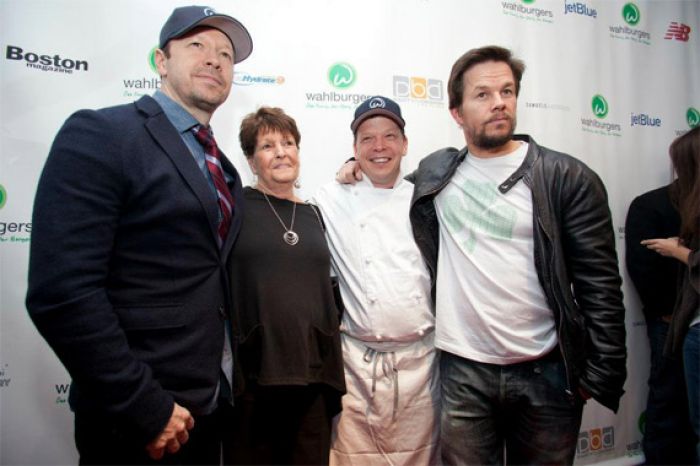 We couldn't get enough of the salmon burger served with Asian slaw, wasabi aioli and pickled cucumber. Each month, Wahlburgers offers diners the opportunity to create their own burger for a chance to be the monthly featured burger. This month's burger featured chicken with shredded lettuce topped with onion rings. Pair it all up with a Wahlbrewski, a special brew made for Wahlburgers by Harpoon Brewery.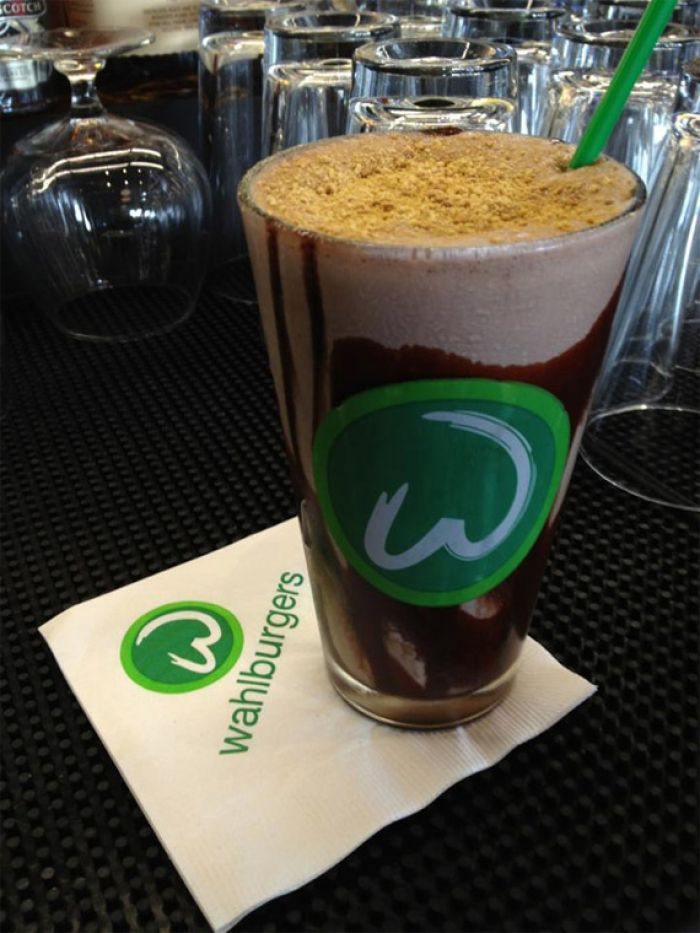 The adult frappes here should not be missed and are the perfect ending to a fun dinner. We loved the blueberry pie frappe made with vanilla ice cream, Stoli Blueberi, Stoli Vanil, Frangelico and graham cracker crumble. Wahlburgers is located at 19 Shipyard Drive at the Launch at the Hingham Shipyard, in Hingham.