By Kellie K. Speed Apr. 16th, 2010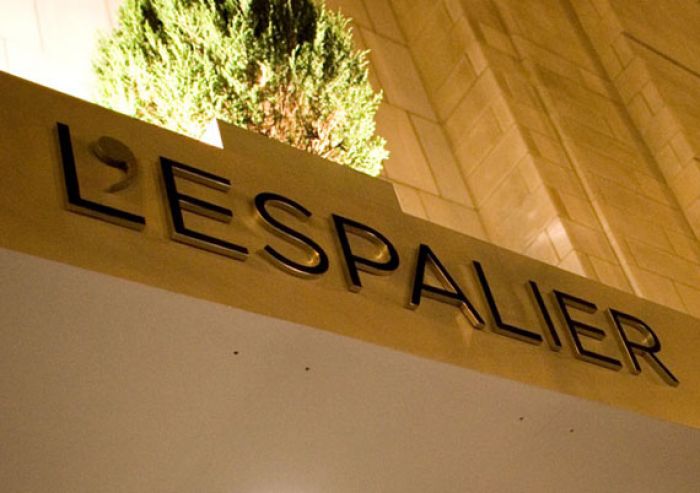 Boston Restaurants:
If you ventured over to Gloucester Street in search of the famed L'Espalier restaurant, you won't find it here any more. The restaurant moved from this townhouse location where it resided for more than 20 years to Boylston Street in Copley Square.
Located in the heart of Back Bay, adjacent to the Mandarin Oriental Hotel, L'Espalier still offers the same sophisticated New England-French cuisine, with an emphasis on artisanal and New England ingredients that it originally became so well known for.
Here you will find menu items that include everything from caviar to oysters for a start and seared shrimp with Thai coconut crepe and chicken consommé for first courses. Main entrees include cocoa-rubbed Denver leg of venison with escargots, Apple Street Farm pot-roasted guinea hen, whole Maine lobster, roasted monkfish and rack of Colorado lamb. Chef McClelland's prix fixe tasting journey is $185 per person.
Chef, proprietor and culinary mastermind Frank McClelland lives on and works the land of the restaurant's 14-acre organic farm, Apple Street Farm in Essex Massachusetts. There he grows all of the restaurant's produce, including fresh herbs, heirloom fruits and vegetables and even raises egg laying chickens and livestock. Just a few years ago, McClelland created Au Soleil Bakery & Catering to fill the gap of brick oven baked breads and pastries for the restaurants. It also provides full regional catering service for weddings, business gatherings and private events. The livestock on McClelland's farm are fed farm fresh produce and whole grains breads from Au Soleil's overages.
McClelland also owns and operates L'Espalier's sister restaurant, Sel de la Terre, which first opened in 2001 serving up rustic French menu. Since then, the restaurant has grown to three locations with one adjacent to the new L'Espalier location on Boylston Street. The original is still located on State Street in Boston and there is third location at the Natick Collection in Natick, Mass.
If you were a fan of the former L'Espalier, rest assured the new location still lives up to the reputation of being one of the best restaurants in the city.
L'Espalier
774 Boylston Street
Boston, MA 02199
(617) 262-3023
www.lespalier.com
Kellie K. Speed
As the Boston city guide editor for JustLuxe, Kellie Speed is a native Bostonian and a freelance writer/editor/copywriter with more than 20 years expe...(Read More)