By JustLuxe Team Mar. 15th, 2011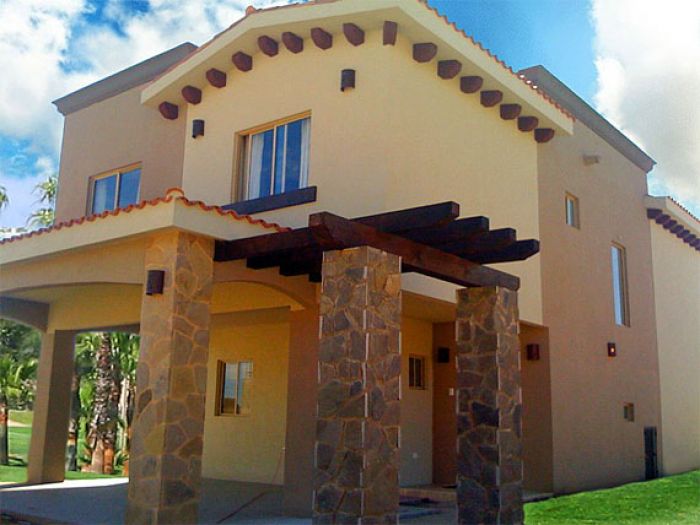 The Ventanas Community, with its prime position in the hills overlooking the
Sea of Cortez
, is the perfect location to own a home. Approximately four kilometers from downtown, Ventanas rests between family and city life.
Each home within the community mimics three model homes focusing on handcrafted Mexican designs. Ranging from two to four bedrooms, you are guaranteed a terrace facing the ocean to maximize the beautiful view of Cabo's famous arch, a private optional infinity pool or Jacuzzi, sitting area and kitchenette.

The community pool, which seems to extend into the sea, is the focal point of the communal center. With its position next to the quaint café, someone is always at hand to grab a bite to eat. Ranging from traditional Mexican food to sandwiches and snacks, there is selection for all ages. Other amenities include an entertainment center with in-room movies, high-speed Internet access, dog walking, gym and a children's park.



The highlight of my visit, which is available to all home owners in the community, was my adventure on the Ventanas catamaran. Ranging from private whale watching tours, snorkeling in the Santa Maria cove, or simply watching the sunset, you are guaranteed an exceptional view of Cabo's wildlife.

What seems to be a complete community is actually just the beginning. With rapid development plans to expand, Ventanas has 150 more houses already being constructed and another several dozen homes making their way to market. If you are looking for a residence, be sure to grab your plot as soon as possible as this land is going fast.

Whether you ideal vacation includes laying by the pool, exploring the deep sea, or relaxing at home, this villa has something special for every guest. So kick off your sandals, open up your favorite novel and enjoy the warm sun and mexican hospitality.

Ventanas Residences
Fraccionamiento Ventanas del Cortez S/N
Col. El Tezal
Cabo San Lucas 23453, Mexico
1.877.341.8786
www.ventanasresidences.com


JustLuxe Team
The JustLuxe Team strives to bring our members and readers the very best in luxury news and conversations. We love to hear your opinions and suggestions, but most of all, we love to interact with you. ...(Read More)