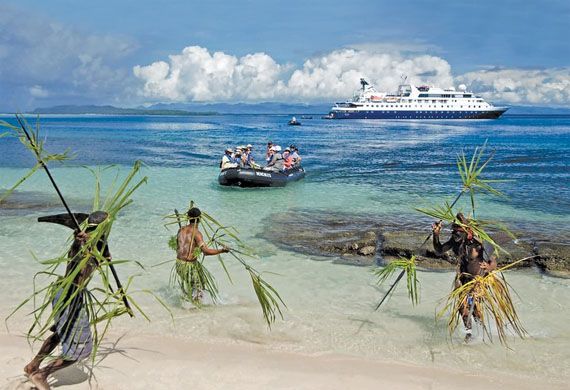 Photo Courtesy of Orion Expedition Cruises
If you're thinking of booking a cruise, but tired of the same old ship
activities and itineraries
, here's a quick look at some of the top cruise lines and their latest offerings. From cruises for foodies to cruise lines with brand new ships and routes, there is plenty of fun to be had on the high seas. Anchors aweigh!

Celebrity Cruises has quite a bit of news for cruisers interested in setting sail in 2012 or 2013. Celebrity is adding new routes to Australia and Asia and also maintains a wide selection of European itineraries that cover 70 ports. In addition, Celebrity added the brand new ship Celebrity Silhouette, as the fourth ship in the new Solstice Class of ships. The Silhouette offers new venues and experiences designed to celebrate the culinary arts and the art of relaxation while at sea.



Orion Expedition Cruises has added a second ship to it's fleet, the Orion II, enabling the small five-star expedition cruise line to offer exclusive cruises to Antarctica to Asia, and the Kimberley to Micronesia and New Zealand. The small luxury ships offer a private yacht-like atmosphere to give passengers the best in unique experiences and access to remote regions.



Seabourn has long held a reputation for offering an ultra-luxurious experience on the high seas. Spacious suites with balconies as well as fine dining and unique shoreside excursions have made Seabourn a favorite cruise line since 1987. New additions to the Seabourn fleet have allowed even more passengers access to the best services and experiences possible, including menus designed by Celebrity Chef Charlie Palmer, Massage Moments on deck; festive Caviar in the Surf beach parties and luxury bath and body amenities and menus.