JustLuxe View Profile

Editorial Staff
Florence Hotel Villa San Michele: A Blissful Retreat
Jan. 12th, 2011 | Comments 0 | Make a Comment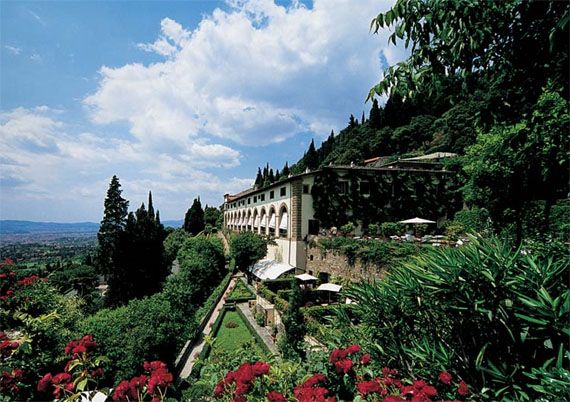 Luxury Hotels:
There are few places in Europe that are as beautiful as
Florence
in the springtime. Villa San Michele adds to this beauty in ways that are difficult to describe without seeing, smelling, and living it yourself (Although, I will give it my best shot).
Located in Fiesole (10-15 minute cab ride from the Florence train station), Villa San Michele is clearly not your average hotel. From the long, windy uphill driveway, to the entry gardens, to the lobby, you feel as if you've just stepped into a museum and part of a piece of history. To be frank, you have. Just ask any of the helpful staff the history of this beautiful, renovated monastery.

In walking to our room, we passed by the outside dining hall, which overlooks all of Florence. While this is truly a remarkable view that is hard to top, it is in fact surpassed by the gardens that lie just a few short steps away. It was quite possibly the most serene, blissful place I have ever been in my life. The historical statues, lemon trees, ivy lined walls, and beautiful red flowers made this garden truly one of a kind.



The room itself was complete with a bed fit for a king, a shower area that literally could fit an elephant, his and her sinks, and a private outdoor patio. The Loggia Restaurant (Villa San Michele's house restaurant) has some of the best food to be experienced in Florence, and with a breathtaking view to match, truly can't be beat.

While experiencing the city is a "must-do" for those who haven't been, Villa San Michele makes it an unusually difficult decision to tear yourself away from the beauty of its grounds, the warmth of the staff, and the richness of the history you have now become a part of. For those who have been to Florence and are looking for something more, look no further than Villa San Michele. It is an unforgettable experience you will surely not forget.

Villa San Michele
Via Doccia, 4
50014 Fiesole, Italy
055.567.8200
villasanmichele.com

Christopher Koenig

Featured Luxury Hotels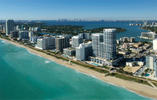 Miami Beach, United States
Canyon Ranch Hotel & Spa
Set on 750 feet of pristine beach, in the beautifully restored Carillon Hotel -...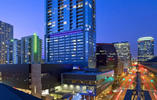 Austin, United States
W Austin
Visiting Austin for business or leisure? At the W Hotel in Austin, you will...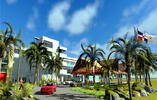 Punta Cana, Dominican Republic
The Westin Puntacana Resort & Club
Boasting three miles of white-sand beaches along the turquoise Caribbean Sea,...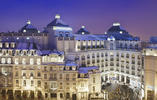 Brussels, Belgium
Steigenberger Grandhotel, Brussels
225 spacious guestrooms and a perfect location on the Avenue Louise makes the...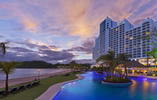 Panama City, Panama
The Westin Playa Bonita Panama
Discover complete rejuvenation at the natural refuge, where a serene beach...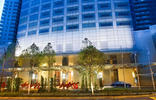 Singapore, Singapore
The St. Regis Singapore
Bask in the tropical summer at the heart of the shopping and embassy district...