Emma Dance View Profile

Freelance Travel and Food Writer | Taste4Travel
Vacation in Cologne, Germany: Excelsior Hotel Ernst
May. 2nd, 2011 | Comments 0 | Make a Comment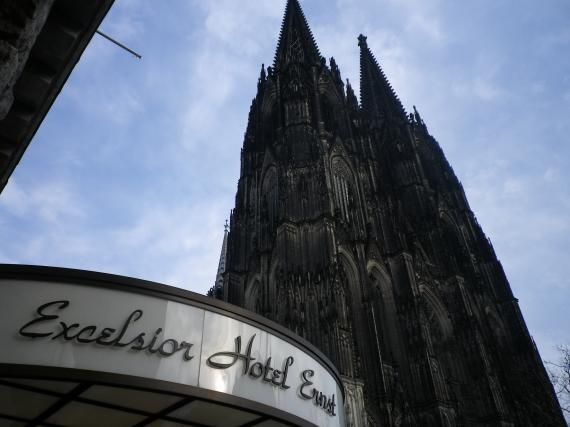 Photo Courtesy of Excelsior Hotel Ernst
Excelsior Hotel Ernst is in just about the best location in the city of Cologne,
Germany
. But that's by no means the only good thing about it. This luxury hotel is something special.
Throughout the Excelsior Hotel Ernst are little touches that set it apart from many other luxury hotels. There is a free minibar in every room, low level lighting in the bathroom that can be left on over night without emitting a sleep-disturbing glare, plug points next to mirrors (women will appreciate the frustration of not being able to look in the mirror while drying or straightening their hair) and heated mirrors with flattering lighting.



Guests also receive a complimentary newspaper - in English for English speakers - outside the room each morning, a pillow menu so you can select the perfect pillow for the perfect night's sleep and air conditioning that can be operated form reception if you find the technology too baffling; the list goes on and it is clear that real care and attention has gone into every aspect of the design with the intention of making every guest feel as comfortable and happy as possible.


A hotel has stood on the spot since 1863 although it has been through a rebuild and several renovations since then, as well as a period at the end of the First World War when it became the British headquarters. Throughout the various facelifts the sense of history has been wonderfully preserved with old and new sitting together in complete harmony.



The décor in the rooms is traditional but with modern touches, such as flat screen TVs and Jacuzzi baths, and in the public areas modern sculptures rub shoulders with antiques. In terms of gastronomy modern cuisine sits alongside classic in the hotel's two restaurants. Taku, which holds the title of the German Foreign Restaurant of the Year 2010, dishes up modern Asian cuisine.


As you walk in, a glass-covered river with Koi swimming below guides you to the dining area. Soft music is playing and the ambience is more like a spa than a restaurant. The menu is vast, with dishes from all across Asia and the kitchen can boast chefs from across the continent. Everything looked so delicious that we had trouble deciding and so the server offered us the option of letting the kitchen prepare us some of the best dishes.

This proved to be a wise move and what followed was plate after plate of utter deliciousness, with each accompanied by a different wine selected to enhance the delicate flavors. The other restaurant in the hotel, Hanse Stube, offers a slightly more traditional, but equally good and no less interesting,
dining experience. With dishes ranging from ostrich to lobster we were spoilt for choice.


The wait staff were helpful and knowledgeable and made some excellent recommendations, as did the sommelier of pairing a different wine with each course. A trademark of both the restaurants is the handmade truffles which are presented at the end of every meal. The flavors change regularly and while in Taku you can try Asian inspired tastes like lychee, banana and curry and even wasabi truffles, in Hanse Stube they are more in keeping with the classic menu with flavors such as passion fruit, Champagne or egg nog.

However, if you are only going to eat one meal at the hotel try the Piano Brunch on a Sunday morning which is a true festival of food with everything from sushi rolled in front of you to chocolate fountains.

Whether it's food, comfort or service you're looking for, Excelsior Hotel Ernst really is a hotel that knows what you want and takes great pride in delivering it.

Excelsior Hotel Ernst
Trankgasse 1-5 / Domplatz
50667 Cologne, Germany
+49(0)221.270.1
www.excelsiorhotelernst.com
Featured Luxury Hotels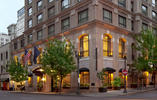 Portland, United States
The Westin Portland
Enter The Westin Portland and you will notice immediately how you are...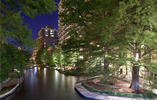 San Antonio, United States
The Westin Riverwalk, San Antonio
At The Westin Riverwalk, settle in San Antonio's luxury landmark, nestled on a...

Vieques, Puerto Rico
W Retreat and Spa Vieques Island
Surrender to your senses with W Retreat & Spa, Vieques Island, where the...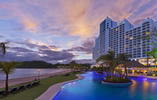 Panama City, Panama
The Westin Playa Bonita Panama
Discover complete rejuvenation at the natural refuge, where a serene beach...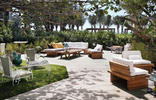 South Beach, United States
W South Beach
Glamour, location, style. Playful, energetic, whimsical. In a beachfront oasis...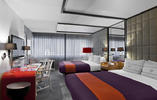 Atlanta, United States
W Atlanta - Buckhead
In the city's most becoming neighborhood comes its most welcoming hotel - the W...