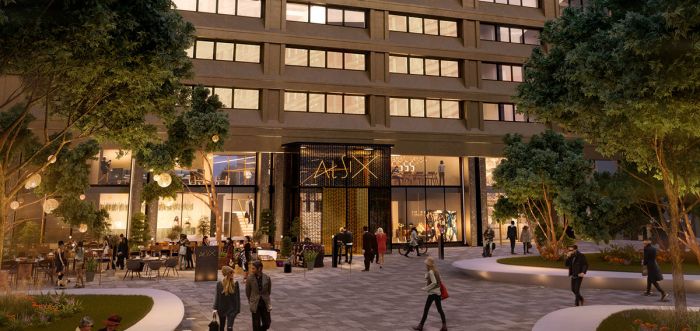 Photos Credit: Hotel At Six
In early January of this year, the New York Times published a round-up of significant hotels that readers should take note of, and travel to. One was a new art and design hotel called At Six in Stockholm, Sweden, opening on March 23 of this year. The fact that At Six was included in this list showed growing popularity of the art and design hotel concept.
There is much interest regarding At Six, as, in addition to it being the newest contemporary art and design hotel in the Preferred Hotel Collection, and the first in Stockholm, it is also in an historic location on Brunkenbergstorg Square. This area was built in the early 1800s, and was where many wealthy families lived in high end, Belle Epoque homes. It was also the place where art and high culture thrived.
Though the original homes and families have gone, the legacy and reputation of Brunkenbergstorg being a hub for art and culture is still alive, as it is here that many significant art and cultural events are located. It was the natural choice that At Six be here, as this hotel will become the Swedish hub for contemporary art and culture of the 21st century.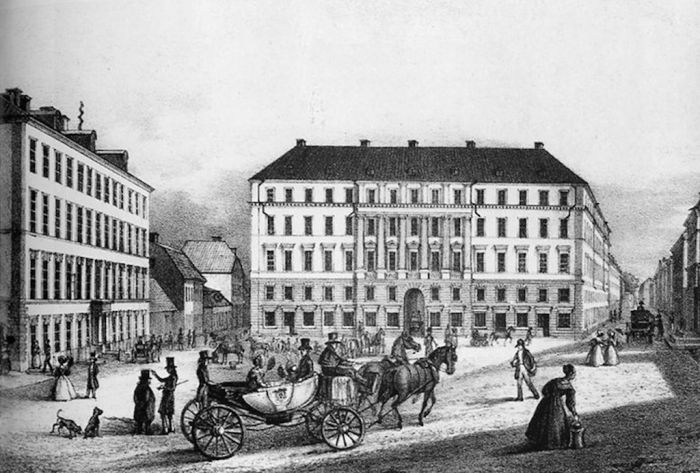 In its lobby, rooms, and gathering areas, At Six presents an art collection that includes commissioned art and furnishings from contemporary international artists and designers. Art work by Julian Opie, Olafur Eliasson and Dawid, to name a very few, have been selected by curator Sune Nordgren. He has been responsible for the art selections at Malmö Konsthall, the BALTIC Center for Contemporary Art in Gateshead UK, and The National Museum of Art, Architecture and Design in Oslo.
And this is just the beginning: At Six is positioned to become the city's leading destination for allowing guests to experience the best of contemporary art and design—and also great cuisine. The adjacent two-story rooftop restaurant, called TAK, serves cuisine created by award-winning local chef Frida Ronge. Her multi-awarded work, combines traditional Japanese cooking methods with traditional Scandinavian cuisine. She has been rewarded both in her own country and internationally.
At Six, then, combines mutiple concepts of aesthetics and design—allowing the guests to see, taste and savor various forms of contemporary art, food, and culture, all within the perimeter of an historic Stockholm square, where, as the song lyric goes, everything old is new again.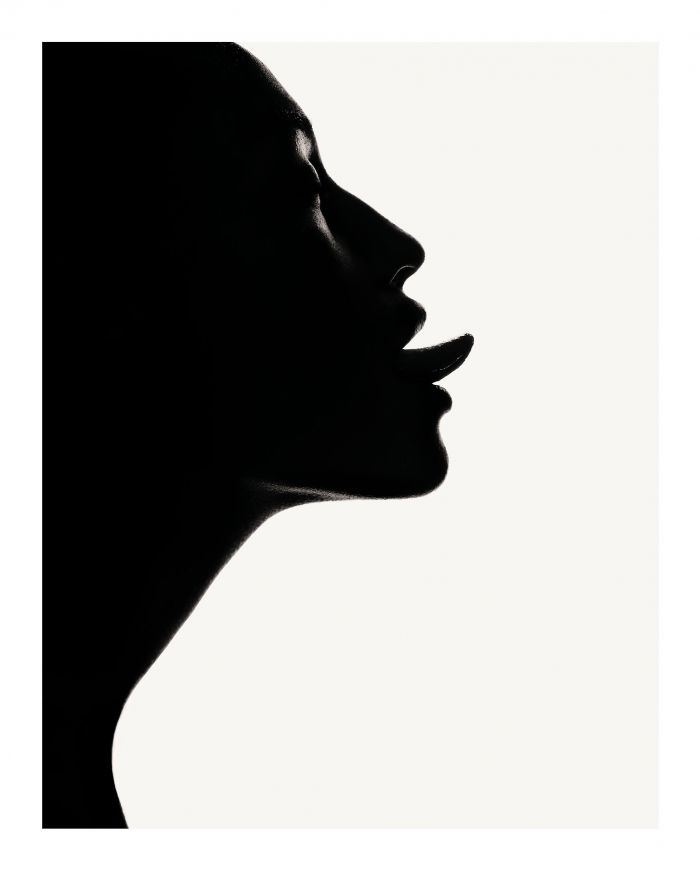 This photo art piece is by Swedish artist, Dawid. It was originally commissioned to be on the front cover of the last edition of the Stockholm phone directory, but was rejected as it was considered to be too risqué. It is in At Six now, as well as 18 other Dawid works in the lobby, hotel corridors and the Masterpiece Suite.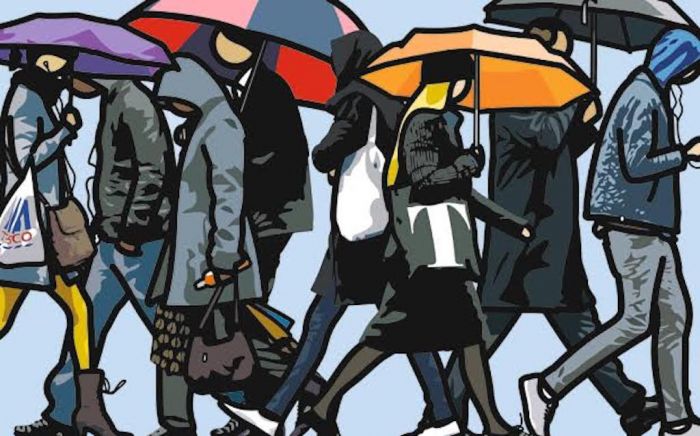 This Julian Opie piece, Walking in the Rain London, is one of two (the other is Walking in the Rain Seoul) that At Six will be showing. They are both large screen prints, created in 2015.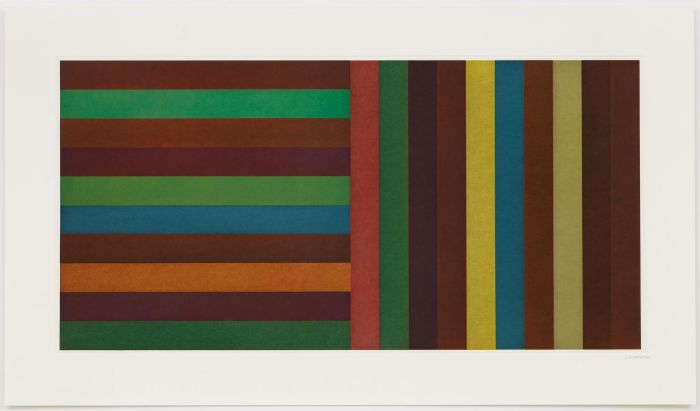 Olafur Eliasson's piece, Color Spectrum, represents the many colors of Olafur's native Iceland. His wall-sized Colour Spectrumwas cretaed in 2005, and is part of the Color Spectrum Series.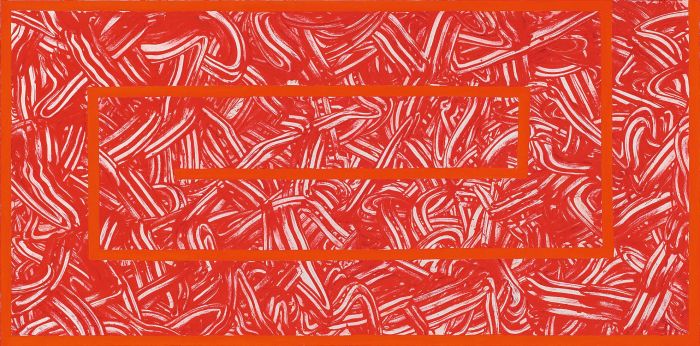 Richard Long's two pieces, Honky Tonk Woman (pictured, 2014), and the grey scale Mississippi River Blues (2014), will be featured in the restaurant called TAK. Richard Long is one of the founders of Earth and Land Art.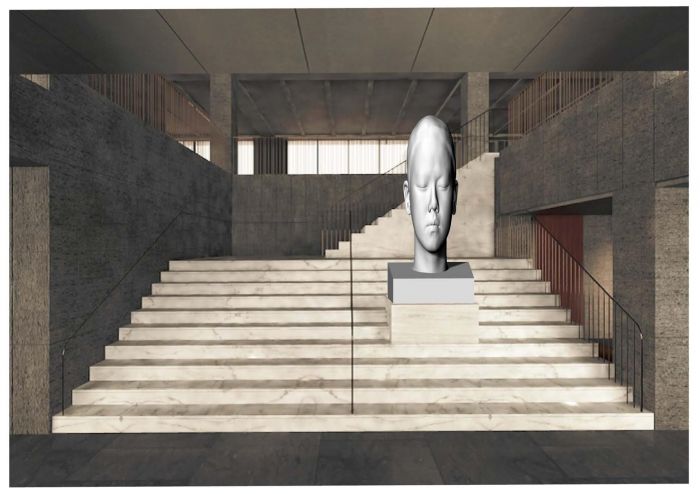 Jaume Plensa is a Catalan artist whose sculptures are in Chicago, New York, London, Barcelona and Göteborg. Commissioned for At Six, he created a 2.5 meter high female head in white marble specifically for the grand lobby staircase. The sculpture is called Mar Asia.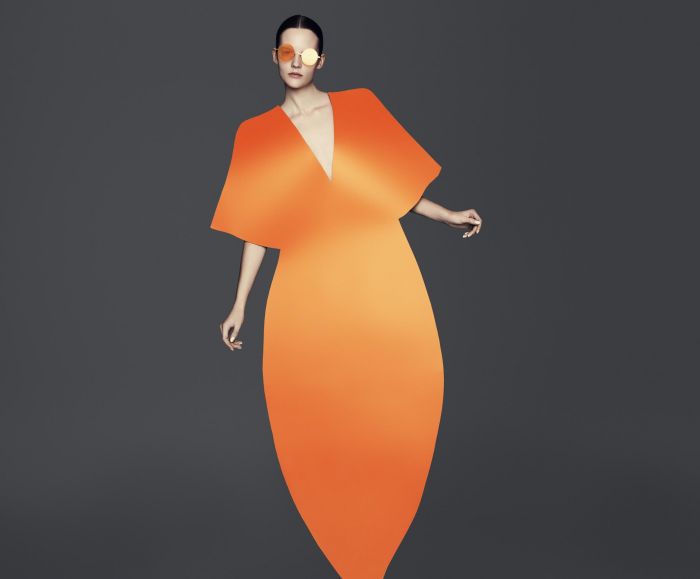 Another image from Dawid. Around the public areas of At Six is are his photos, all based on commissioned works for fashion and communication companies. Dawid's work is well-known, as he is based in Stockholm.